La. paramedic recovering after ambulance crash, rollover
Brian Desormeaux suffered eight broken ribs, a broken right shoulder blade, vertebrae fractures, lumbar spinous process fractures and also suffered a small pneumothorax
---
GRAMERCY, La. — Two Acadian Ambulance paramedics were injured while transporting a patient last Sunday. One paramedic is recovering, but has a long road ahead.
The ambulance was struck from behind by another driver going 95 mph on an interstate. The ambulance traveled sideways after being hit and eventually landed down an embankment. It rolled four times before coming to a rest.
Paramedic Brian Desormeaux was performing patient care when the ambulance was struck. Desormeaux was airlifted to the nearest trauma center with eight broken ribs, a broken right shoulder blade, vertebrae fractures, lumbar spinous process fractures and he also suffered a small pneumothorax.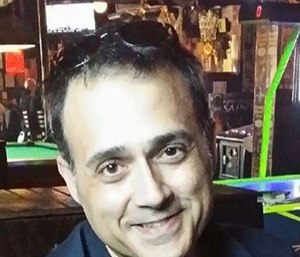 Desormeaux's brother, also a paramedic, set up a GoFundMe to help pay for medical expenses.
"While a portion of his expenses will be covered by workman's comp, this will still not be enough to replace his normal salary," Joseph Floyd Desormeaux Jr. said. "As those that are in EMS know, we are not in this for the money."