W. Va. fire dept. left with 1 ambulance after rig catches fire
Dunlow Fire and EMS officials said the ambulance caught fire as it was returning to the station after responding to a call
---
By EMS1 Staff
FORT GAY, W. Va. — A fire department is currently left with only one working ambulance after its second rig caught fire.
WVAH reported that the Dunlow Fire and EMS ambulance was returning to the station after responding to a call in Fort Gay when the fire occurred, according to officials.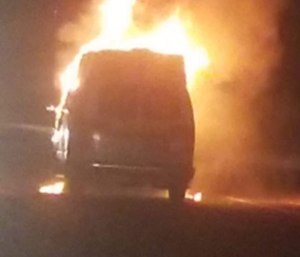 There was no patient inside of the ambulance at the time of the blaze, and two responders who were inside were about to make it out safely.
With the ambulance out of commission, Dunlow, as well as two other communities in the area, have only one ambulance in service.