2 EMS providers injured in deadly ambulance collision
The driver of the truck that crashed with a Malta and McConnellsville Fire Department ambulance was pronounced dead at the scene
---
By Leila Merrill
MUSKINGUM COUNTY, Ohio — A man was killed Friday in a head-on collision with an ambulance, and two EMS providers and another person were injured, 10TV reported.
Charles Wheeler, 62, was driving north on Old River Road as a Malta and McConnellsville Fire Department ambulance was going south when they crashed just before 8 a.m., according to the Ohio State Highway Patrol. The crash was mostly in the northbound lanes.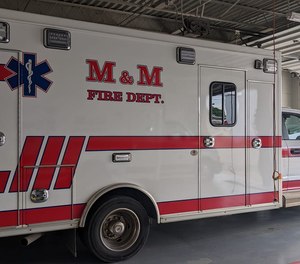 Wheeler was pronounced dead at the scene, and a passenger in his truck sustained non-life-threatening injuries. The two EMS providers in the ambulance had minor injuries and were transported to a hospital to be checked.
The crash is under investigation.