On-Demand Webinar: Time is brain: Stroke assessment and treatment guidelines
This webinar covers stroke assessment, recognition and timely decision-making as to where to transport a patient for intervention
---
View the on-demand webinar now.
Based on the AHA guidelines for CVA recognition and treatment, in this webinar, we review the different types of strokes, including large vessel occlusion, as well as the different assessments you will find based on what portion of the brain a stroke is affecting. This webinar covers stroke assessment, recognition and timely decision-making as to where to transport a patient for intervention.
WHAT ATTENDEES LIKED FROM THIS PRESENTATION 
"Professional. Very Informative."

"Janet was very engaging and the content was relevant and interesting. She moved from topic to topic at the perfect rate and provided examples/videos to reinforce points." 

"Good content. Competent, knowledgeable instructor." 

"Very informative, with the most current data available." 

"Practical, logical and easy to follow."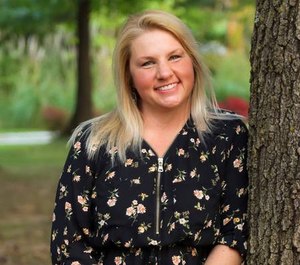 MEET THE SPEAKER
Janet Taylor, CFRN, CEN, CCEMT-P
Janet graduated with her Associate of Science degree in Nursing in 1998 and has experience in ICU, med-surg, outpatient, obstetrics and ED nursing. She joined Mercy Life Line in 2004 as a flight nurse. She began teaching various topics for the local paramedic program in 2008 and soon began her career as a speaker at EMS conferences across the nation. She was named Flight Crew Member of the Year in 2009 and received her Bachelor's of Science in Nursing in 2013. In March 2017, she started working for LifeFlight Eagle Air Medical Transport. She now works full-time as a nurse in a paramedic role for Golden Valley EMS. Since 2009, Taylor has been a speaker for EMS conferences in 37 different states. She is a module writer for various online education forums and a part-time instructor for the University of Maryland at Baltimore County's paramedic program and State Fair Community College.
Time is brain: Stroke assessment and treatment guidelines