Calif. ambulance services manufacturing own PPE
Members of the California Ambulance Association have been sharing templates and tutorials for creating gowns and face shields
---
By Laura French
SACRAMENTO, Calif. — Faced with continuing PPE shortages and lengthy delivery schedules, several California ambulances services have begun locally manufacturing their own PPE and sharing their methods with other agencies. 
The California Ambulance Association (CAA) said in a press release that several of its members have been producing homemade gowns and face shields and sharing templates and "how-tos" through the CAA's Inter Facility Transfer Committee.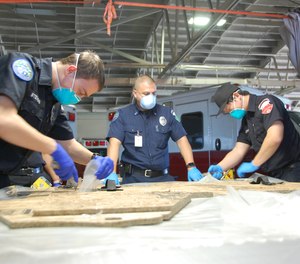 "In Los Angeles County, we received several shipments of personal protective gear which included N95 masks, surgical masks, and some isolation gowns from the Los Angeles Department of Health Services Emergency Medical Services Agency. However, we soon realized that we would need more eye protection and isolation gowns than we could acquire on the open market," said EMT Jim Karras, vice president and chief operating officer of AmbuServe Ambulance Service in Gardena. 
AmbuServe formed a task force to determine how the agency could fill the gap with homemade equipment and got to work creating its own gowns and face shields shortly after.
"Within one week, three 3D printers were purchased and put into service. Plastics materials and other materials were sourced from existing partners through vendor relationships in place by our fleet department personnel," Karras said.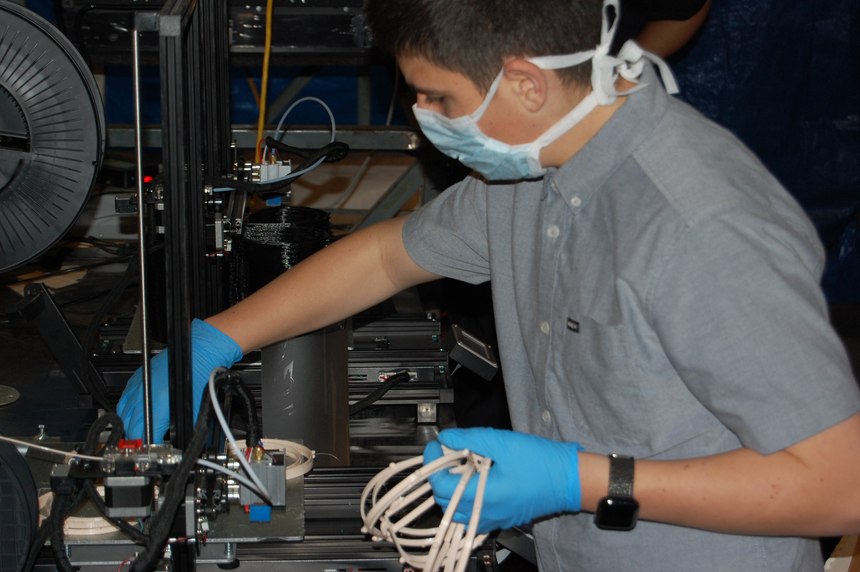 The team created 3D-printed head braces and used thin plastic sheets that could be molded into a semi-round shape and snapped onto the brace, along with an elastic band, to create face shields. They also developed a wood template to cut plastic to and sealed seams with heat guns to create gowns. 
The agency has produced more than 2,000 isolation gowns and 200 face shields to date. 
NORCAL Ambulance in Livermore also began creating PPE using locally available materials and posted a guide on YouTube for others to follow. 
"We are doing everything we can to offer our teams the best protection possible and everyone here has risen to the challenge," said NORCAL Ambulance CEO Barry Sutherland. "We would also like to pay it forward and our YouTube video could assist another organization experiencing shortages to create their own product." 
See the tutorial video here:
Additional Resources