Mich. medics rescue man clinging to log in river
North Flight EMS paramedics rescued the man after his kayak flipped on Monday night
---
Justine Lofton
MLive.com, Walker, Mich.
WEXFORD COUNTY, Mich. — A man clung to a log in the Manistee River on Monday until paramedics arrived to rescue him.
The downstate man was not wearing a life jacket when his kayak overturned east of Chippewa Landing in Wexford County on Monday evening, 9&10 News reports.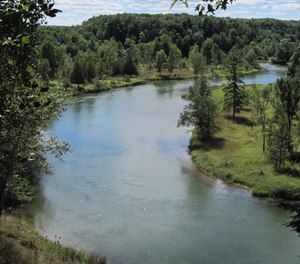 After the kayak flipped, he grabbed onto a log and yelled for help, police said. North Flight EMS Paramedics used a boat to find and rescue the man. He was uninjured.
———
©2020 MLive.com, Walker, Mich.
McClatchy-Tribune News Service