Air ambulance company continues search for missing flight
Guardian Flight officials said they contracted aerial surveys of the coastline in the plane's last known location
---
By EMS1 Staff
KAKE, Alaska — An air ambulance company is continuing the search for a missing plane that is presumed to have crashed and the three crew members who were inside.
Anchorage Daily News reported that Guardian Flight officials have contracted aerial surveys of the rugged coastline in the plane's last known location after the U.S. Coast Guard called off the search.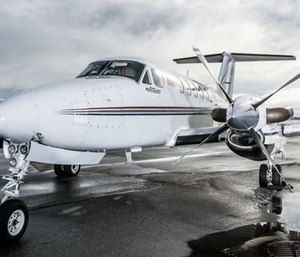 Pilot Patrick Coyle, 63, flight nurse Stacie Morse, 30, and flight paramedic Margaret Langston, 43 were inside the plane at the time of the presumed crash.
"We just want to make sure we're doing everything within our power to bring our people home," Guardian Flight Vice President of Operations Randy Lyman said.
Guardian Flight Alaska Executive Director Jared Sherman said the company contracted Temsco Helicopters Inc. to fly over the area.
Lyman said the company is also teaming up with Alaska Claims Services to deploy a sonar device to try and locate the wreckage, and the National Transportation Safety Board plans to search the water for a ping that could be emanating from a beacon attached to the plane's cockpit.
"We are dependent on direction from the NTSB," Lyman said. "We would most likely start the sonar search subsequent to the ping discovery."
NTSB Alaska Chief Clint Johnson said the search is a team effort.
"It is definitely a work in progress, but I have to stress we're all working together to find a solution," he said.