Flags at half-staff to honor NJ EMT in LODD collision
Gov. Christie says EMT Patel is a "hero and a true role model" for her compassion for others
---
TRENTON, N.J. — The flags on N.J. state buildings to fly at half-staff on Friday, July 31 to recognize EMT Hinal Patel who was killed in an ambulance collision on July 25.
Patel was completing what was supposed to be her last shift at Spotswood EMS when the collision occurred.
"EMT Hinal Patel's compassion for others and commitment to her community through providing care to those in need makes her a hero and a true role model for all New Jerseyans," said Governor Christie. "It is appropriate and fitting for the State of New Jersey to remember EMT Hinal Patel, to mark her passing, and to honor her memory."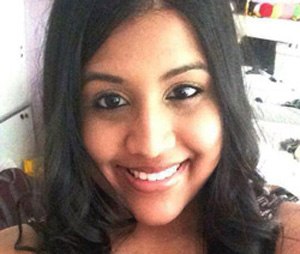 Authorities say Patel and EMT Mark Seube, 24, were on their way to assist at a car accident in East Brunswick. She was in the ambulance's front passenger seat. The ambulance had its emergency lights and sirens activated, and no patients were inside.
Police say a car struck the ambulance in an intersection, overturning the ambulance and causing it to slide into another car. Patel died at the scene. The car driver and the Seube were treated at local hospitals.
Patel, a graduate of Rutgers University, completed her EMT training in 2012. She served her community by providing emergency medical services on behalf of the Spotswood EMS and the North Stelton Volunteer Fire Company.
"It is with deep sadness that we mourn the loss of Hinal Patel, and extend our sincere sympathy to her family, friends, and fellow first responders," Christie said.