LODD: Pa. paramedic suffers cardiac arrest while treating trauma patient
Northwest EMS Paramedic Doug Zima, a 26-year EMS veteran, died Saturday
---
By Laura French
LANCASTER COUNTY, Pa. — A Pennsylvania paramedic died in the line of duty Saturday after going into cardiac arrest while treating a patient. 
Northwest EMS Paramedic Doug Zima was providing direct care to the patient with his EMT partner when he suffered the cardiac arrest, according to a statement from the agency.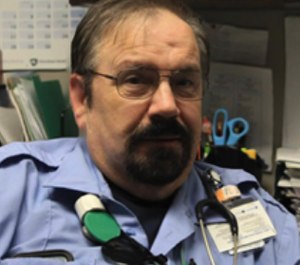 Zima's partner immediately began resuscitation efforts until an ALS crew from Life Lion EMS arrived to take over care and transport Zima to the hospital, where he was later pronounced dead.
Zima served as a paramedic in Lancaster County for 26 years, working with Northwest EMS for a majority of that time, the agency said. He is survived by his wife Tina and their daughter Allison. 
A funeral service and procession with full emergency services honors will be held on June 6.