U.S. to release $9B in relief funds for healthcare providers
The funding is part of the Provider Relief Fund Phase 4 payments to health care providers that have experienced revenue losses and expenses related to the pandemic
---
By Leila Merrill
WASHINGTON —The  U.S. Department of Health and Human Services announced Wednesday the distribution of about $9 billion in Provider Relief Fund Phase 4 payments to health care providers that have experienced revenue losses and expenses related to the pandemic and that applied for the relief funds.
According to a news release from the department, the average payment being announced for small providers is $58,000, for medium providers is $289,000, and for large providers is $1.7 million. More than 69,000 providers in all 50 states, Washington, D.C., and eight territories will receive the payments.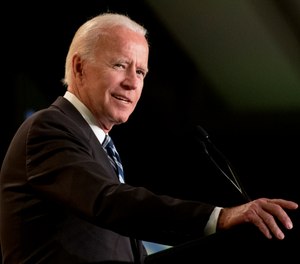 The payments will come through the Health Resources and Services Administration, which is part of HHS, and will begin this week.
The money is part of the $25.5 billion the Biden-Harris administration is releasing to health care providers and suppliers to recruit and retain staff, purchase masks and other supplies, modernize facilities, or other activities needed to respond to COVID-19.
There are terms and conditions attached to the Phase 4 payments, Page, Wolfberg & Wirth explained.
"Recipients whose payment(s) exceed $10,000 are required to notify HHS of a merger with or acquisition of any other healthcare provider. HHS says providers and suppliers who report a merger or acquisition may be more likely to be audited to ensure compliant use of funds," the firm said.