ET3 Model application portal is now live
The team is also hosting a tutorial webinar about the RFA Online Portal, which will review functionality, and provide guidance and tips for EMS agencies and providers
---
By EMS1 Staff
BALTIMORE — The ET3 model team announced the Request for Applications (RFA) Online Portal is now live, and EMS agencies can start the application process to participate.
The application deadline is Sept. 19, 2019, and the online portal can be found under the Request for Applications (RFA) in the ET3 Model Website or here: RFA Online Portal.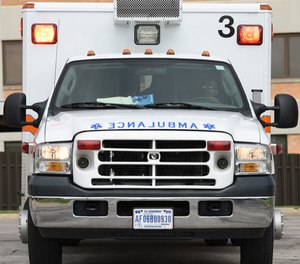 The team is also hosting a tutorial webinar about the RFA Online Portal, which will review functionality, and provide guidance and tips for EMS agencies and providers on how to apply. There will also be a Q&A at the end of the webinar to answer any questions.