4 ways to find funding for an operations management system
There are plenty of federal, state and private grants available for EMS agencies' technology upgrades. Here are four of the best.
---
The following is paid sponsored content by EMS Technology Solutions
By Rachel Stemerman for EMS1 BrandFocus
Technology upgrades can be costly, and unfortunately the best technical solutions are not always included public and private agencies' operating budgets.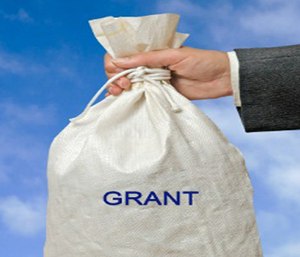 The good news is that technology-based solutions, like an operational management software suite, are a long standing investment area for grant makers. In fact, the Center for Digital Government estimates $93.1 billion will be funded for IT-related purchases for state and local government this year.
There is no reason why your agency should not be a serious contender.
Here are a few types of grants that can help you modernize your operational management software suites.
HHS Health Information Technology to Improve Health Care Quality Grant
The HHS Utilizing Health Information Technology to Improve Health Care Quality through HHS is a great example of possible grant for EMS.
This is a competitive grant awards up to $1.2 million over three years. One of its objectives is to improve the quality and safety of medication management via the integration and utilization of medication management systems and technologies.
Narcotics tracking through operations management software replaces the paper log books that lacked accountability, security and made transactions difficult to monitor.
Operations software promotes safety of medication management through monitoring controlled substance movement through biometric fingerprint reading and crew member accountability using original control numbers.
It also allows logistics to manage the receipt, movement, administration and final disposition of each individual drug giving the system manager and medical director an overall picture of medication management.
Department of Health Services State Program Grants
If federal grants are too complex or competitive focus on state program grants through Departments of State Health Services.
Examples of state grants through the Department of State Health Services can be seen in Florida and Texas.
For example, Florida's EMS Matching Grant Program provides funding for EMS organizations to acquire, repair, improve or upgrade emergency medical systems or equipment.
In Texas, the EMS Local Projects Grant Programs awards $1 million yearly to support and improve the development of EMS. Technology is the primary component of the budget in this grant program.
While these grants focus on technology in EMS, many state programs through the Department of Health focus on healthcare technology that EMS agencies are eligible for. Multiple technology areas apply to these grants because their primary focus is to improve efficiencies.
Operations management software provides efficient ways of managing their distribution supply chain, simplifying the management of medical supplies and station inventory in a user-friendly platform.
By tracking supply usage after it leaves the supply room it allows accuracy across the entire distribution chain reducing over and understocking units, managing expiring medications and generating purchase orders based on actual supply usage— and not inaccurate manual daily counts.
Private Capacity Building Grant Funds
Remember to expand your funder search beyond government grants. Corporate and private grant makers make it a priority to invest in technology.
The common terminologies for these grants are "capacity building" or "upgrades in technology."
Community foundations are often more likely to fund technology needs than national foundations. Addressing your operations system management needs at the local level through your nearest community foundation is always your best bet.
For example, RFID systems that go beyond the traditional "line-of-sight" inventory and asset tracking methods are a perfect program for innovative uses of technology grants.
RFID technology allows a logistics manager to scan all assets and send location updates to provide crew members and administrators with the most up-to-date data negating the days of searching for a vehicle or piece of equipment.
RFID also eliminates unnecessary vehicle check sheet paperwork that often sits in a drawer or gets lost. Using RFID for vehicle checks increases speed and accuracy through immediate verification of inventory assuring compliance of ambulances.
These foundations generally consider building the capacity of their local EMS systems an integral part of their mission due to the needs of the community.
Regional sharing programs
There are many national foundations that invest in innovative application of technology that serve regions, so consider partnering with emergency management or public health for an expansion of your operations management system.
While there are plenty of grant options for the majority of your expenses also consider budgeting your operations system software expenses as shared costs and not overhead.
Remember that operations management supports all of the programs necessary to run an EMS system including logistics, operations, quality assurance, and training.
Other departments that collaborate with EMS daily also can benefit with this software so spreading the costs among emergency management and communications can help supplement costs.
This also helps support your grant. Funders love regional and collaborative projects that support large missions. This way all entities involved get the most bang for your buck.
There are no silver bullets when it comes to purchasing your operations management system. But through building strong relationships with your local funders and sharing costs with collaborators, fully funding your project is possible.
For more information about operational management software suites, contact EMS Technology Solutions. 

Request information from Operative IQ
Thank You!