Helping save lives with agile tools
How FEMA and AWS Competency Partner ArdentMC collaborated to determine life-saving investment priorities
---
Content provided by Amazon Web Services (AWS)
In 2020, the United States experienced a record-breaking year for natural disasters, with 22 disaster events that exceeded $1B each in damages. The state of Louisiana alone saw two multi-billion-dollar hurricanes in the span of six weeks. With a combination of climate change escalating disasters and population growth in vulnerable areas, it's likely the number of weather and climate disasters occurring each year – and the cost of damage – will increase.
To respond, the Federal Emergency Management Agency (FEMA) needed seamless communication channels across the country, as well as real-time access to disaster information.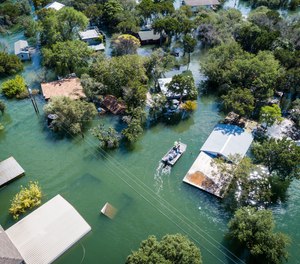 Specifically, FEMA wanted to move their field assessment tools to a cloud-hosted platform in order to improve reliability and make it easier to share important disaster recovery information. To help them make that critical transition, FEMA leadership partnered with Ardent Management Consulting (ArdentMC), an AWS Public Safety and Disaster Response (PSDR) Competency Partner. As a cloud migration and geospatial information services provider with experience working with 17 federal agencies, ArdentMC had the experience needed to help FEMA improve its agile tooling without risking outages for mission-critical processes.
With ArdentMC's guidance, FEMA migrated all current recovery field assessment tools to the AWS Cloud – no simple task, given the strict federal compliance regulations and complex cybersecurity requirements that FEMA must follow. ArdentMC helped FEMA acquire authority to operate (ATO) in alignment with the federal government's Risk Management Framework. Ultimately, working with a PSDR Competency Partner helped the agency improve communication among federal, state, local and tribal governments involved in field data collection after a disaster.
AWS Competency Partners are industry experts
AWS PSDR Competency Partners are experts in their field, with proven experience working with mission-critical government agencies to support public safety and disaster response efforts. Partners like ArdentMC do more than just provide simple services. AWS PDSR Competency Partners design unique solutions to the complex challenges that first responders and their agencies face every day.
ArdentMC has expert knowledge of geospatial solutions, which FEMA relies on to help communities recover. Rather than relying on a standard cloud migration partner, FEMA needed a company with proven knowledge of federal regulations and experience migrating geospatial tools. As an AWS PSDR Competency Partner, ArdentMC combines proven field experience with intensive technological vetting for mission-critical disaster response projects.
When disasters happen, having the right technology in place can help communities recover faster and, ultimately, save lives. PSDR Competency Partners support government agencies as they implement the life-saving tools needed to make a difference.  
Team up with an AWS Competency Partner
If you are considering upgrading your current technology to support agency goals, AWS Competency Partners are here to help. PSDR Competency Partners' knowledge of industry standards, best practices, and third-party solutions will ensure your project runs smoothly and efficiently so you can get back to serving your community.
Learn more about how the AWS Public Safety and Disaster Response Competency helps government agencies achieve better outcomes. Find an AWS Competency Partner that meets your needs.
To learn more about ArdentMC, follow them on LinkedIn, or get in touch through their contact form.

Request information from Amazon Web Services
Thank You!