PRESS RELEASE
Understanding EMS Scheduling Software & The Web of Information That Runs Your Business
---
There are many different web-based products for just about any service you can imagine in the EMS and public service industry.  Most organizations use an HR Management system for on-boarding employees, managing their employment status and providing benefit enrollment.  There are more and more HRIS vendors that have "do it all" systems with the addition of online time clock & attendance, payroll and scheduling.  At the same time, there are many vendors like eCore that provide best in class EMS scheduling software solutions for specialized products that customers need, to be highly effective.  Products like employee scheduling, ePCR (electronic patient care reporting), dispatch, billing, continuing education, fleet maintenance, NFIRS (fire incident reporting), equipment and supply inventory, etc.  Any place a need becomes apparent, a product pops up to address the need.
Common Data Fields – Identify and Manage
It's not uncommon for high end operations to utilize 5 or more separate systems to run their business.  Just about every one of these products require common employee information such as an employee ID and name, username and password.  The procedures to add a new employee require administrators to login to each system separately and add the new employee.  When an employee is no longer employed, the administrator must log into each system and deactivate them.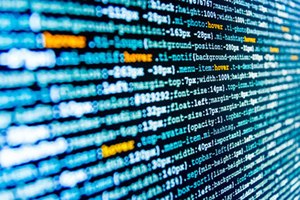 Put that together with payroll, continuing education, vehicle management, inventory, form and survey builder products along with ePCR, dispatch, billing programs and it's easy to see how basic employee management becomes so cumbersome, especially for large, complex organizations.  What can be done to address this burden and make it more manageable for organizations?  It comes down to what vendors provide.  Employee demographic data clearly should be managed in the HRIS management system.  After that, other common data elements used by 2 or more web of management tools needs to be identified and one vendor tool needs to be the primary owner.  Employee credential records for example are used in several different tools (online time clock, scheduling, CE, ePCR) but are managed one place only.  This important first step needs to take place before figuring out how to get common data fields consistent and accurate across multiple vendor tools.
Web of Products, One Data Set
The next step is to determine how to get common data from one EMS scheduling software system to another.  The first approach is manual data entry.  This will always work but the sacrifice of timeliness and accuracy are obvious.  The second approach is to export information from one system and import it to the other using tools provided by vendors.  Most tools allow reports to be exported to Excel worksheets.  Some allow importing data from a spreadsheet.  This is a cumbersome approach that is limited by what vendors provide but at least it ensures accuracy since dual entry is eliminated.
The next approach is to use automation to exchange common data fields in the background.  Many vendors now provide APIs (Application Programming Interface) that allow vendors to consume data provided by others.  Most of the enterprise HRIS vendors provide APIs that allow demographic information to be exported and used as needed.  Most time & attendance programs allow export of punches to different payroll systems.  Most scheduling systems allow export of schedule information.  Vendors that are proactive about identifying best of class solutions that include smart data exchange are the ones organizations should be most interested in.  The cost savings go way beyond the price tag of what each vendor product costs.
Can't Remember Your Password?  Not a Problem
Like so many other things people use on the web, there are so many different passwords to remember it becomes discouraging.  If you can't remember one, the password is reset to something new and the confusion expands.  Fortunately, from a company standpoint, there are technologies that provide common username and password management as well as single sign on capability.  Vendors that provide these capabilities should be at the top of the shopping list.  Microsoft Active Directory Technology is used by many organizations.  It gives employees access to essential tools to do their job by logging on to the company Intranet with a single username and password.  This can be extended to external systems with secure technologies like LDAP (Lightweight Directory Access Protocol).  Employees use the same username and password to login to external systems the same as their Intranet.  This approach ideal for administrators in that an employee can be denied access to all systems by disabling access in a single place.
Single sign on technology is the holy grail of employee management.  Employees login to a single location, then access all tools relevant to their jobs by navigating directly to the tools provided by the employer bypassing username/password entry on each system.  There is a myriad of open and proprietary solutions to single sign on.  For large, worldwide enterprise organizations, single sign on should be at the top of the list when looking at vendors that will be providing services.
And Then There's eCore
eCore has been a leader in providing bi-directional flows of information for our customers.  Demographic data and time-off balances can be imported from HRIS systems like Kronos, ADP and PeopleSoft as well as auto export of those same record types.  eCore provides automated import and export of certifications, licenses and other key employee records.  Use the full suite of ePro Scheduler Plus tools to manage your staff or use something else.  eCore can ensure that your data is accurate and up to date wherever you manage it.  And eCore's ability to handle any type of payroll output to any payroll system no matter how complex the rule calculations are is unmatched in the public service industry.
ePro Schedule Plus also handles Single Sign On using the industry standard SAML (Security Assertion Markup Language) with Microsoft AD FS (Active Directory Federation Services) for big, nationwide/worldwide operations.  Whether you have 20, 200, 2,000 or 20,000 employees in your organization, ePro Scheduler Plus is the best solution available.  Contact us today to get started with a Customer Success expert at eCore and push your EMS scheduling software into the future.

Request more info from eCore Software Inc.
Thank You!