5 must-ask questions before buying EMS operations management software
Agencies need to look into operations management software to modernize and create efficiencies. But you have to ask the right questions to get the best system.
---
The following is paid sponsored content by EMS Technology Solutions
In these increasingly austere financial times, EMS leaders must continually seek ways to increase operational efficiencies.
The migration to operations management software can help the paramedic chief and other EMS leaders streamline their processes, save their crews time and energy and reduce their supply budget spending.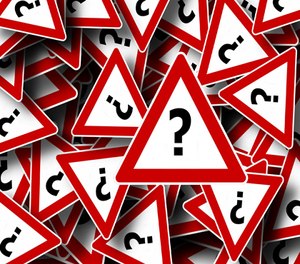 However, it is important to do your research and ask these five questions before settling on operations management software.
1. How will my agency's data be stored and protected?
Data security is especially important to EMS agencies that are handling private medical information and must adhere to HIPPA and other regulatory requirements.
So the first question to ask any provider is how secure your agency's data will be, said Lisa Rainey, regional account manager at EMS Technology Solutions. The company offers operational management software called Operative IQ.
Rainey said data security is much more than just ensuring that only authorized agency personnel can access your system to perform transactions. You need to confirm that your information will be stored in a secure location that has access controls as well as regular backups.
Look for a solution that can protect against access and misuse of your information by outside parties as well as loss of information due to unforeseen computer issues or local disasters. Simply having an agency managed file server or cabinets full of paperwork just doesn't cut it anymore.
Your data is important to your operation. Seek to partner with a company with a proven track record in managing data and a plan in place to recover your information in the face of a disaster. So it is important to get answers to these security questions at the very beginning of the process.
2. How scalable is the system?
You also need to know if the system is flexible enough to expand as your agency's needs change over time. This is important as you want a flexible system that can expand as your agency's needs change.
Rainey advised to ask potential vendors to demonstrate how the system can grow to meet future needs for the organization. She said look for software systems that are modular so that EMS leaders have the option to get their system up and running by focusing on one module at a time to allow their personnel the time to gain proficiency in using the system.
Focusing on addressing the most important processes and tasks first with a new Operations Management Solution is also a good way for the system to start paying for itself. For example, start with managing your EMS consumable supply inventory. This can have an immediate positive impact resulting in streamlined ordering and stocking of supplies, better billing for supplies used, keeping less inventory on hand, and reducing the amount of spoilage (drugs and other supplies reaching their expiration date).
It also is important to find out how easy it is to add additional modules or increase the capabilities of existing modules as well as how much it will cost for future expansion of the system and if expansion can be done in-house or with technical assistance.
3. What training and support comes with the purchase?
You should find out how much system training and technical support each vendor will supply following the purchase of their system.
You also should ask about the cost of training and technical support and whether those services are included in the purchase price for the system or it is an additional expense.
IT resources are scarce for most EMS agencies. So most often, you will want to choose a vendor that can provide training in a way that makes sense and serves to empower end-users of the system.
There are some robust operations management solutions available and in order to get as much value as you'd like from the software that you decide to use, dedicated training and assistance in implementation strategy is crucial.
Rainey said ask software providers about their customer service policies. This may include expected response time when support is needed to address technical issues or when procedural questions arise.
4. How easy is the system to use?
It should not take a techie to figure out an operational management system. It should be easy to use and understand by the average user.
Rainey said to ask if you can sit in on a demo, whether that is in-person or online. Meeting with a system expert will allow you to see what they system does and allow you to get a feel for how it might fit the needs of your agency. This will give you an idea of how easy the program to use and whether deployment across ranks will be seamless with the right technical training.
"The goal of adding any technology to an operation should be to increase productivity," Rainey said. "If your end-users find that using the system—after they've had training—is more cumbersome than the old way, they're less likely to use the system or will look for work arounds."
Part of the ease of use is ensuring the system works on several devices, including desktop and notebook computers, tablets and smartphones.
"EMS personnel work in a highly mobile environment," she said. "EMS providers must be able to use the management software system that their paramedic chief selects whether they're in the station, on an ambulance or in a hospital."
5. What kind of reporting system does it offer?
Any system that the paramedic chief selects for purchase must be able to integrate information from across the enterprise, including personnel, inventory, assets, fleet maintenance, response information and financial data.
When this data is integrated, big picture reports can be developed. Rainey said it is important to ask about the types of standard and custom reports you can run and what system-collected data can be pulled into these reports. Also, find out how you may use your reports outside of the system to see what you need to see, when you need to see it. 
What paramedic chiefs really need are effective outputs from the system they select. Capturing information electronically is the input piece or the first step in producing good reports.
"Look for reporting capabilities that enable you to drill down into the data to give you the information that you need to identify or solve your problem," she said. "A good system should give the paramedic chief the tools to effectively measure change."
EMS decision makers need to ensure they ask vendors they are vetting these questions to help them ensure they purchase the right operations management software suites that can provide them with big picture data for operational efficiencies. The paramedic chief needs the answers to questions like these—and likely many more—to not only see how their EMS agency is doing today, but to plan for the future.
For more information about operations management software, contact EMS Technology Solutions.

Request information from Operative IQ
Thank You!