Pulsara CEO to speak at Becker's Hospital Review Health IT Conference
---
James Woodson will be joined by other leaders in the industry to address the key opportunities and challenges in health IT today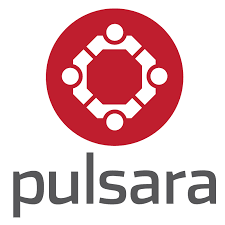 BOZEMAN, Mont. — Pulsara is honored to be represented by its CEO, Dr. James Woodson, at the 4th Annual Health IT + Revenue Cycle Conference on September 19-22 in Chicago. Dr. Woodson, ER Physician and Founder/CEO of Pulsara, has been invited to speak on two separate panels as well as a talk titled, "Your Clinical Communication & Collaboration (CC&C) is Not Enough: Why You Need a Regional Communication Network."
Pulsara aims to reduce the communication silos and time delays that are created by a lack of a regional approach to patient care. The Joint Commission identified that breakdowns in communication are responsible for 70% of treatment delays. Much of this time is lost because clinicians are unable to communicate with prehospital, intra-facility and interfacility team members on a single platform.
Pulsara is THE ONE platform that enables true TEAM communication for ANY patient, ANY condition, and ANY healthcare entity. "We must focus on serving the patient as well as our fellow clinical team members, "said Dr. Woodson. "Better communication will improve the lives of not only patients, but the caregivers who treat them."
Attendees can see Dr. Woodson speak at the following times:
Wednesday, September 19, 2:45-3:25: Panel Discussion
Evolving Technology, Disruptors, and Regulatory Issues in HIT
Thursday, September 20, 11:30 am-12:10 pm: Panel Discussion
The Biggest Problems and New Ideas in Health IT
Friday, September 21, 9:20 am-9:40 am: Innovation Theater Presentation
Your Clinical Communication & Collaboration (CC&C) is Not Enough: Why You Need a Regional Communication Network
Visitors can also stop by Pulsara's booth in the Innovation Center to see Dr. Woodson and find out more about this innovative communication platform that saves time and money as well as increases communication efficiency throughout healthcare entities.
ABOUT PULSARA
Inspired by the communication crisis in healthcare, Pulsara provides a real-time communication network across an entire region. The Pulsara platform, built on the power of mobile technology, unites the right clinicians at the right time for the right patient -- providing transparency and streamlined communication when time is essential. Simply CREATE a dedicated patient channel with a simple tap. BUILD the team. And, COMMUNICATE using audio, video, instant messaging, data, images, and key benchmarks. Studies report an average decreased

Request more info from Pulsara
Thank You!