Calif. ambulance company owner wins EMT of the Year honors
Medic Ambulance's Jimmy Pierson was among 33 Californians to be honored for their heroic acts and extraordinary contributions to EMS
---
By Rachel Raskin-Zrihen
Times-Herald
SAN FRANCISCO — In a first for Solano County — an owner of a local ambulance company was named EMT of the year, state and company officials said.
Medic Ambulance's Jimmy Pierson was among 33 Californians to be honored for their heroic acts and extraordinary contributions to EMS in San Francisco on Wednesday, they said.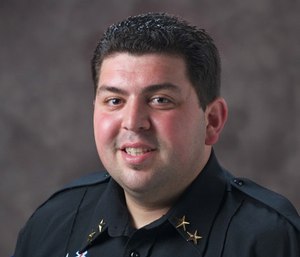 Howard Backer, director of the California Emergency Medical Services Authority (EMSA), announced the recipients of California Emergency Medical Services Awards for 2018, and Pierson is among them.
"Initiated in 2007, the annual awards honor and recognize exceptional acts and service by individuals working or volunteering in California's emergency medical system," the announcement says.
EMS personnel are trained to provide stabilizing and lifesaving care. These EMS awards laud noteworthy or extraordinary acts, and outstanding service while working as EMS certified or licensed personnel, administrators, educators, volunteers or civilians within the EMS system, it says.
"I am pleased to announce a select group of EMS professionals who exhibit excellence and exceptional service," Backer said. "These men and women epitomize the spirit of caring and commitment to quality healthcare that embodies these awards. They deserve official recognition for their contributions in making California's EMS system one of the best in the world."
Pierson said he doesn't know if a specific act prompted his nomination and had no idea he'd even been in contention until he got a phone call.
"It was a surprise," he said. "I'm not sure even how the nomination process goes. I got a phone call and an email that I received the award. Pretty cool. Pretty humbling and unexpected."
Pierson said he believes he's only the seventh person to receive this honor since 2007.
"I don't know specificity what it was (I may have done,) I just know that my family and I are involved in a lot of organizations; we have a great team, do a lot of things, are part of the community, and, I just think in general, I see this as an award honoring our family; what Medic as a whole stands for. I'm more proud of our company than anything."
Most of the awards will be presented during a luncheon ceremony following the regular meeting of the Commission on Emergency Medical Services at the Marines' Memorial Club & Hotel in San Francisco.
Copyright 2018 Times-Herald
McClatchy-Tribune News Service