Ohio man accused of assaulting 2 EMTs, police officer
First responders were called after the man allegedly threatened to shoot people at a senior residential facility
---
By Laura French
SEBRING, Ohio — An Ohio man has been charged with assault and other crimes after allegedly attacking two EMTs and a police officer during a disturbance in July. 
Authorities say Scott Schlemmer, 60, nearly struck the first responders while waving his arms and kicking his legs in an ambulance after allegedly threatening to shoot people at a senior residential facility, according to WFMJ.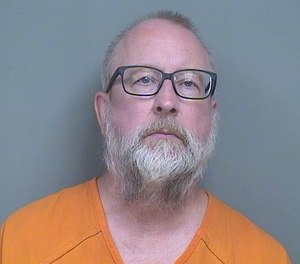 Staff members at Copeland Oaks Crandall Medical Center called police on July 7 to report that Schlemmer said he was going to bring a gun to the facility and shoot people, authorities said. A responding police officer said Schlemmer seemed incoherent and had slurred speech, which prompted her to call for EMS.
Schlemmer was transported to the hospital for evaluation. He was arrested and booked this weekend on three counts of assault on a peace officer, one count of inducing panic by threatening violence and one count of disorderly conduct involving fighting or threatening, according to Mahoning County Sheriff's Office records. 
Schlemmer's bond was set at $15,000 and he was scheduled to appear in county court for arraignment on Thursday.