Chicago city council to vote on proposed new category of crime for assaulting EMS providers
A convicted offender could face up to 180 days in jail and a fine of up to $1,000
---
By Leila Merrill
FireRescue1/EMS1
CHICAGO — A city council committee approved an ordinance Monday that would create a special category of crime for assaulting local EMS providers, American Red Cross employees or other disaster response personnel.
The ordinance goes to the full city council for a vote this week, ABC 7 reported.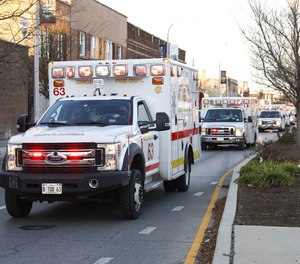 A convicted offender would face up to 180 days in jail and a fine of up to $1,000, the Chicago Sun-Times reported.
"The men and women of the Chicago Fire Department are taking a literal beating at the hands of their patients. … This isn't just fists. It isn't padlocks. It's guns. We've had ambulances shot at. We've had fire apparatus shot at," said Joe Senorski, director of political action for the Chicago Firefighters Union Local 2.