Drunk driver backs into first responders while fleeing from police
Brian Cremeans injured a firefighter and an EMS provider, and also hit a fire truck and an ambulance before driving off
---
By EMS1 Staff
HANDY TOWNSHIP, Mich. — A drunk driver backed into a firefighter and EMS provider while fleeing from police, according to officials.
Livingston Daily reported that Brian Cremeans was unresponsive in his car at a gas station when the Fowlerville Fire Department and Livingston County EMS responded, according to police.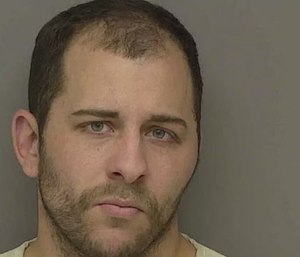 When Cremeans woke, he allegedly accelerated while backing up his vehicle, hitting both a firefighter and EMS provider. The two suffered minor injuries.
Cremeans also allegedly struck a fire truck and ambulance before driving off.
Cremeans was arrested and charged with aggravated assault, resisting a police officer, fleeing or eluding a police officer and operating while intoxicated.