NY city ambulance service shuts down over lack of funds
The Livingston County Emergency Medical Services will take over for the now-closed Avon Rotary-Lions Ambulance service
---
By EMS1 Staff
AVON, N.Y. — On Saturday night, Avon Rotary-Lions Ambulance service turned off their sirens for good.
WHAM 13 reported that after operating on a $5,000 a month deficit for the last few years, officials were unable to the fund the day-to-day expenses of keeping the ambulance service running.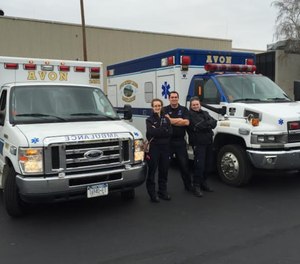 "We don't have enough calls on a monthly basis to cover our expenses," Ambulance Board of Directors President Kevin Patrick said. "Medicare and Medicaid pay very little. Sixty percent of our calls are Medicaid and Medicare patients, so we can't survive financially on those payouts."
Emergency calls will now be fielded by Livingston County Emergency Medical Services, a change that worries some Avon residents, such as Betty Valentine, who has lived in the town for more than 50 years.
"It's a concern because Avon is a good size town," she said in an interview with WHAM 13. "It's not just a small town, and I know the ambulance goes by here quite a bit."
However, Patrick is confident response times will remain the same, particularly because the county plans to house one of the active ambulances at the Avon garage, as well as purchase another truck.
"We don't anticipate any changes in our response time," he said. "We reached a point where we thought we needed to do something different to ensure they have coverage 24/7."