W.Va. EMS, hospitals to connect overdose survivors with resources
Through a partnership between Jan-Care Ambulance and FMRS Health Systems Inc., a program is in development to connect overdose survivors to treatment
---
By Wendy Holdren
The Register-Herald
BECKLEY, W. Va. — One of the next steps in addressing the opioid epidemic in southern West Virginia is connecting opioid overdose survivors to peer recovery coaches.
"For EMS, we perform active resuscitation, but we can't make them go to hospital," said Paul Seamann, Director of Operations for Jan-Care Ambulance. "We leave them in the exact situation and the exact environment, with the exact people who led them to that situation."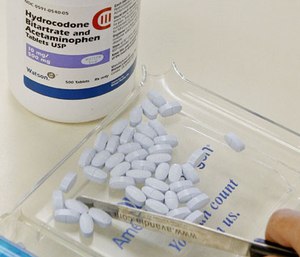 But he added, "That has to change."
Through a partnership between Jan-Care Ambulance and FMRS Health Systems Inc., a program is in development to connect overdose survivors to the resources they need.
Angela Norman, Substance Use Disorder (SUD) Outpatient Coordinator at FMRS, said her organization has applied for a grant for peer recovery coach funding. She said she's expecting to hear any day whether the Beckley facility is a recipient.
"We want to make that link between facilities that do treatment, EMS workers, and hospitals providing initial care for those individuals who are overdose survivors, to help them get into treatment," Norman said. "We don't want to keep having overdose after overdose."
If a patient is transported to the hospital after an overdose, Norman said a peer recovery coach will meet them there. If the patient refuses transport, however, EMS will provide information so they can connect.
Norman said overdose survivors are more likely to respond to peer recovery coaches and seek help from them because they've been there.
On average, Seamann said it takes five or six tries for someone with acute SUD to break the cycle of addiction.
"If we keep offering assistance available to them, we can get a number of these individuals free of this," he said.
Jan-Care received brochures last week to distribute, and even if the grant funding doesn't come through, the organizations plan to offer as much help to those with SUD as possible.
Norman said FMRS already employees a few peer recovery coaches, but additional coaches would help drive the initiative forward.
Seamann also highlighted the need for a tracking mechanism, both to keep up with statistics and to ensure no one falls through the cracks.
"There are a few thousand people a year we could be interacting with," he said. "We need to be sure we're a part of the solution."
Copyright 2018 The Register-Herald