ACEP executive director announces retirement
ACEP credits Dean Wilkerson in the dramatic growth of the organization over the years, including membership, legislative and regulatory advocacy
---
By EMS1 Staff 
IRVING, Texas — Executive Director of the American College of Emergency Physicians (ACEP) Dean Wilkerson announced he would retire in 2020. 
According to a press release, Wilkerson will retire after serving the organization for over 15 years. A search committee in collaboration with Association Strategies will begin a nationwide search to find a replacement.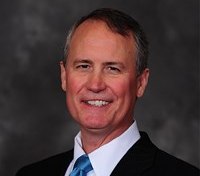 ACEP credits Wilkerson in the dramatic growth of the organization over the years, including membership, legislative and regulatory advocacy, as well as increased donations and the creation of an endowment for its associated research foundation. 
"Dean has done a great job for us for many years," ACEP President Vidor Friedman, MD, FACEP, said. "We will do a thorough nationwide search to find his successor, who will have some big shoes to fill."
Despite his fondness for the organization, Wilkerson said he knew it was time to pass the torch.
"ACEP has a critically important mission to advance emergency care, a wonderfully engaged and supportive Board of Directors, and a very professional staff," he said. "It is the right time to let someone else come in as the chief staff executive and guide the future of ACEP. My successor will inherit a strong organization."