Off-duty Tenn. EMT dies in rollover crash
Kelsey Yates, 23, lost control of her vehicle and hit a drainage culvert, flipping her car and landing upside down
---
By EMS1 Staff
HENRY COUNTY, Tenn. — A Henry County EMS EMT was killed in an off-duty vehicle crash.
Fox 17 Nashville reported that Kelsey Yates, 23, lost control of her car, hit a drainage culvert and landed upside down. Yates died from the injuries incurred from the crash.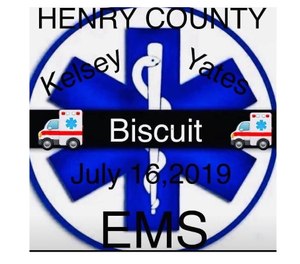 Henry County EMS posted about Yates on Facebook, offering condolences to her family and friends.
"Henry County Medical Center and HCMC EMS mourn the loss of one of our own today. Kelsey Yates worked for our EMS and we remember her, her family, and our EMS family during this difficult time," the post said.