ESO launches 2020 ESO EMS Index to track nationwide EMS performance across five metrics
Read the Index for analysis of stroke assessment performance, aspirin administration, influenza-like illness, overdose encounter trends, and more
---
Content provided by ESO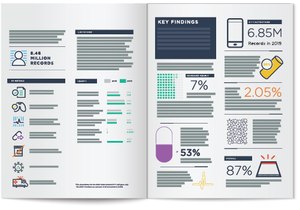 ESO, the leading data and software company serving emergency medical services (EMS), fire departments, and hospitals, announces the findings of its 2020 ESO EMS Index. The Index tracks the performance of more than 1,360 EMS agencies nationwide across five metrics contained in previous EMS Indices: stroke assessment, end-tidal carbon dioxide (ETCO2) monitoring following advanced airway placement, 12-lead electrocardiogram (EKG) use for adults with chest pain and aspirin administration for adults with chest pain. Lights and siren transport from the scene is a new metric added for the 2020 Index.
For 2020, the Index continues to look at overdose numbers since calls related to overdose continue to climb significantly. Additionally, influenza (flu) surveillance is presented seasonally versus calendar year to give a more accurate sense of the flu cycle. Data used for the Index stem from patient encounters that occurred between January 1, 2019, and December 31, 2019.
Key Findings Include:
9-1-1 Calls represented 81 percent of all records in 2019.
Stroke Assessment Performance continues to show improvements across the board – with a seven percentage-point jump from 2018 to 2019 (65 percent to 72 percent, respectively). The Cincinnati Prehospital Stroke Scale (CPSS) was the most commonly used.
EMS providers continue to recognize the value of EtCO2 monitoring after advanced airway placement. In 98 percent of cases with 9-1-1 calls only, EtCO2 monitoring was initiated after advanced airway insertion (96 percent in 2018). Additionally, of those calls with an EtCO2 value recorded, 88 percent had more than one value recorded.
Aspirin administration and documentation still need improvement. Successful administration and appropriate documentation of aspirin for patients with chest pain was at 53 percent in 2019.
Overdose encounters continue to climb. Overdose accounted for nearly 2.5 percent of all 9-1-1 calls, up from 1.65 percent of all encounters in 2018.
Flu was bad in early 2019. Flu-like primary impressions accounted for 1 percent of all encounters, with the majority coming in January and February.
The use of lights and sirens ranges across the board. Overall most patients (87 percent) were transported without lights and sirens. Nevertheless, there was variation in the proportion of lights and siren transports across agencies, suggesting that there may be organizational level drivers of this metric that should be further explored.
The full 2020 ESO EMS Index can be downloaded by filling out the form below:
About the Index
The dataset for the 2020 ESO EMS Index consists of real-world, de-identified data compiled and aggregated from more than 1,360 agencies across the United States that use ESO's products and services. The findings presented in this year's iteration of the Index are based on 6.85 million anonymized 9-1-1 calls (out of 8.46 million total calls) that took place between January 1, 2019, and December 31, 2019, representing a full calendar year.
About ESO
ESO is dedicated to improving community health and safety through the power of data. Since its founding in 2004, the company continues to pioneer innovative, user-friendly software to meet the changing needs of today's EMS agencies, fire departments, and hospitals. ESO currently serves thousands of customers throughout North America with a broad software portfolio, including the industry-leading ESO Electronic Health Record (EHR), the next generation ePCR; ESO Health Data Exchange (HDE), the first-of-its-kind healthcare interoperability platform; ESO Fire and ESO FIREHOUSE Software for fire departments; and ambulance revenue recovery/billing software. ESO is headquartered in Austin, Texas. For more information, visit www.eso.com.