By Maria Beermann-Foat, Ph.D., NREMT-P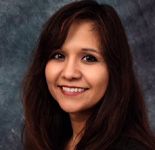 Employee retention is an important topic for many EMS leaders and field providers. Organizational leaders understand the high cost associated with increased employee turnover and aspire to find ways to control or reduce this expenditure.

Employee retention frequently appears, in business research literature, as an outcome of the employee engagement and employee satisfaction processes. Researchers have identified many extrinsic and intrinsic factors that impact each of these processes and have described the complexity of determining where or how leaders should focus efforts.

Valued and appreciated employees are willing to go the extra mile as their success is entwined with the organization's success. Some of the complexity of engagement and satisfaction can be reduced by focusing on the constructs of value and appreciation.

Most dictionaries define value as being "useful, beneficial, helpful," while appreciation is being "of value, held in high regard." In operationalizing these terms for EMS, employees who feel:

valued perceive their efforts as

making a difference

.

appreciated perceive their

participation is worth it

.
When individuals start to feel unappreciated and undervalued, cognitive dissonance increases as the individual tries to reconcile these feelings against the time they have invested. Once the scales tip in opposition of a positive time investment, emotional discord may manifest via reduced effort, reduced involvement, or the emergence of a negative mindset.

Demonstrate value and appreciation

Unappreciated and undervalued employees who are in a position to leave, quit. Those who can't quit often become difficult to manage. Here are four simple actions EMS leaders can implement to positively improve employee engagement and satisfaction by demonstrating value and appreciation of their employees.

1. Frame your mindset

EMS employees want to do a good job. The cliché that we do this because we "want to help people" is a cliché, because it's true.

Start employee interactions with a 15-second pause to remind yourself that employees choose to come to work each day, and they decide to come to work for your organization because they want to do good in the world. Otherwise, they would find employment elsewhere.

Controlling your mindset allows you to enter the interaction with positivity, compassion and a desire to gain understanding, all of which promote the potential to recognize positive employee efforts.

2. Express gratitude

Acknowledge an employee's efforts, even if you think it's "part of their job." Everyone makes a conscious choice to either perform a task or not; to do their best or not; to participate or not.

Acknowledgment and gratitude can be as simple as a text message or a handshake with a smile, the next time you see the employee.

3. Invest in their future

Take the time to discuss an employee's professional goals and help them develop a plan to achieve these. Schedule regular intervals to review the employee's progress and help problem-solve any obstacles to show you're invested in their long-term success.

4. Empower employees

Employees at the frontline of issues are often in the best position to resolve them. Provide employees a platform to drive improvements in work processes through suggestions, perspectives and methods. Interject only when absolutely necessary, otherwise, stay out of their way.

We all strive to direct our time toward meaningful pursuits. Feeling appreciated for these efforts and that we made a difference justifies the sacrifices we've made. Implementing these actions are not difficult, yet can yield a positive impact in an organization's culture and improve employee engagement and satisfaction. Share your successes and questions with

editor@ems1.com

.



Get buy in, improve and reduce the suck: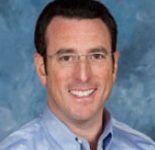 I served as an expert witness in the recent Paramedics Plus litigation, in which the government alleged violations of the federal Anti-Kickback Statute (AKS) in procuring contracts, principally in Oklahoma. As this case represents one of the largest federal settlements in EMS history, I'd like to provide some commentary on the lawsuit and what it means for the industry.

In my background as an EMS attorney with the Page, Wolfberg & Wirth law firm; as a professor of healthcare law; an EMS1 columnist; and as a former county, state and federal EMS official, I have worked extensively in applying, analyzing and advising clients under the federal AKS. My partner Steve Wirth and I each have about 25 years experience working specifically with the AKS. Never before have we seen such a misapplication of this law by the federal government – and this unfortunate prosecution can have significant effects on local EMS systems across the United States.

The AKS cannot properly be applied to a situation where a public agency awards a contract to an ambulance company, but where it's the public agency itself which bills Medicare and other federal healthcare programs for the ambulance services rendered. Under its Oklahoma contract, EMSA – the public agency – owned and operated all of the ambulances, and Paramedics Plus was awarded a contract to staff those ambulances. This is a type of public utility model (PUM) contract.

The "usual" type of arrangement for which the AKS could apply is where a public agency awards a 911 contract to an ambulance company, and then the ambulance company bills Medicare and other insurers directly as its compensation.

The government failed to appreciate the critical difference between the type of PUM contract implemented by EMSA in Oklahoma and the usual type of contract where the ambulance company receives referrals that it bills to Medicare and other insurers.

Paramedics Plus did not receive any referrals under the AKS – nor did Paramedics Plus bill a single dollar or a single claim in Oklahoma to Medicare, Medicaid or any other insurer. EMSA was the provider and all claims went out under its name and its provider number, and EMSA received all reimbursement for the services billed.

In short, the AKS cannot apply where a public agency awards a contract to a vendor that can't bill for any services, but instead all billing is done by the public agency that awarded the contract.

Beyond the significant legal flaw in the case is the Federal government's effort to penalize a local agency's thoughtful development of an EMS system that meets the needs of the local community in a way that was intended to simply minimize costs for the public agency – while delivering a high-quality system to the public.

The government's lawsuit alleged that a "profit cap" arrangement was the centerpiece of this alleged "kickback scheme." In reality, Paramedics Plus refunded excess revenue back into the local EMS agency after paying its contract expenses – for the public good. These refunds benefitted a public agency, and therefore, the public. And, because the billing was done by EMSA, which was also the recipient of the reimbursement, it means the local government agency kept more of its own money and paid less of it to a vendor.

That's like paying a kickback to yourself. That's just not how the law works.

Another key point: no one at Paramedics Plus personally benefited from the contracts that it has with the communities it serves. Paramedics Plus was investing back into the local EMS system for the good of the public it served, which is a far cry from the actions of some companies which seek only to bleed their local governments dry for every penny of profit they can squeeze.

It's surprising to see the Justice Department pursue this case when there are undoubtedly real violations of the law and real fraud that needs to be rooted out in the industry. Federal prosecutors and enforcement agents are noble professionals with a tough job, and we applaud their efforts to combat real fraud and abuse in healthcare.

But sometimes they get it wrong, and it's my professional judgment – and that of quite a few other lawyers – that this was one such case. It's something that the EMS industry should watch, as this case could have significant impact on local governments and how they go about organizing their local EMS systems. It's never a good outcome – or sound public policy – when $21 million that is better used at the local level is instead sent off to the federal government in the form of a massive penalty for an arrangement that benefitted local citizens. This should send chills down the spine of every EMS system administrator.

Please feel free to

email me

if you have any further questions about what this may mean for the EMS industry.



Know the law and expectations:
3. Sepsis explained. View this short video introduction to sepsis and its signs and symptoms. The video might be a good intro for a CE training or inspiration for explaining a common medical problem treated by your personnel.

2. Apply today to become an EMS leader of tomorrow. The Priority Ambulance Leadership Foundation, Inc. EMS Leadership of Tomorrow Program provides a career path for future EMS leaders with a year long training program.

1. There are no heroes, only heroic acts. Jim Spell, FireRescue1 columnist, reflects on 9/11 and the media creation of the superhero first responder.