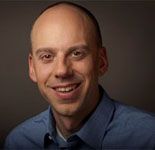 The Marjory Stoneman Douglas High School Public Safety Commission issued its draft report to the Florida governor and legislature on Jan. 1, 2019. The 407-page document is a comprehensive investigation based on hundreds of interviews, hours and hours of video and audio recordings, and reports from the incident, as well as relevant pre-incident events.
On Feb. 14, 2018, a single gunman entered the school campus carrying a cased rifle. He walked into a building, uncased his semi-automatic rifle and began shooting. Fourteen students and three staff members were killed. Seventeen others were wounded.
The report begins with an incident overview and is divided into timelines, findings and recommendations by function, such as Chapter 4: School Security and Staff, Chapter 5: On Campus School Resource Officer and Chapter 7: Fire Department/EMS response. The level of detail – time stamps, locations and people – is overwhelming and I focused my reading on comprehending the overall incident timeline, and reviewing the findings and recommendations for police, fire and EMS.
It is hard to read the commission's report or this interactive digital feature, Unprepared and Overwhelmed, from the South Florida Sun Sentinel as a paramedic and not through my lens as a parent. Twenty years after Columbine and six years after Sandy Hook, with dozens of school shootings in between, it's remarkable how much more there is to do to prevent school shootings and minimize the loss of life should a shooter make it into the building. I doubt the commission's findings are unique to the Broward County Sheriff's Office, a single SRO or some of the MSD staff. It's reasonable, to me, that we – parents, as well as responders – should expect more from public safety officials and school officials. As I reviewed the commission's report, here are the things that stood out to me:
1. Action orientation is a critical trait of first responders and lifesavers
Many of us got into EMS, police or firefighting because of a willingness and readiness to act. If we lose our willingness to move towards risk, we either need to step away to recharge or step out of the profession. Lives depend on our courage and strength of character.
2. When you see a danger, say something and do something
You probably know the saying, "when you hear hoofbeats, expect horses, not zebras." Several people saw the shooter on campus carrying a rifle case (see photo on page 46 of the report) and before he entered the school building. An Uber driver transported a young man with a rifle case to a high school. These hoofbeats were a 100-foot tall zebra that should have led to 911 calls, school monitors activating a code red (active shooter on campus lockdown) and the SRO rapidly moving towards the assailant.
3. Basic life safety before advanced life safety
School officials have a dizzying array of choices and solutions to prevent an active shooter and minimize the risk of injury and death. Billions are being spent on school safety improvements, but the commission report findings led to this recommendation (emphasis added) to first focus on basic life safety:
"Our schools' greatest vulnerabilities exist because of voids in basic security policies and strategies, such as effective Code Red policies, communications/notification systems, locked doors, limited access to campuses, and designated hard corners or safe areas within student occupied spaces, that will mitigate harm. Before considering more advanced prevention-based target-hardening school safety strategies through additional funding and/or law changes, which we support, schools must ensure basic harm mitigation procedures and safeguards are in place immediately."
As you advise school officials and teachers about active shooter response make sure these messages are prominent:
Review the commission's target-hardening recommendations with the school officials in your community. Focus first on Level 1 Recommendations: policies and practices that can be implemented quickly and require little or no funding.
4. Plan and practice unified command
Fire and EMS personnel, as well as many, but not all law enforcement officers, performed as trained, admirably and heroically, to find, assess, treat and transport victims. First responders succeeded despite their commanders rather than because of their command.
The commission's report captures the challenges of establishing a unified command, transferring command, briefing personnel arriving on the scene and acting on available information. The commission also identifies the exclusion of fire and EMS from unified command and recommends:
"Fire and EMS providers must be part of the unified command at any MCI or other significant event and fire/EMS should not have a separate command post from law enforcement."
I suspect we can find a statement similar to this in every after-action report since Oklahoma City, Columbine, 9/11 or dozens of other events. It's unsurprising and disappointing that command continues to be described by responders and investigators as neither unified nor inclusive.
5. Find and control bleeding
Bleeding control saves lives. All high school teachers, staff and students need to know Stop the Bleed. Every police officer needs to carry a tourniquet for self-care, buddy care or victim care. When severe bleeding is recognized and promptly treated, lives are saved.
Police officers and tactical medics identified all deceased victims and removed all of the survivors from the building within one hour of the first shots. The commission's report describes the assessment, care and extrication of each victim from the school, including the tourniquet Detective R. Valdes applied to an injured student:
"Ashley Baez was carried out of classroom 1210 by a law enforcement officer. She was carried out of the east doors of building 12. As documented on a BSO body camera, Detective R. Valdes applied a tourniquet to her leg while they were being driven on a golf cart to the triage area. Baez was turned over to emergency medical personnel and transported to the hospital. She survived her injury."
Links: