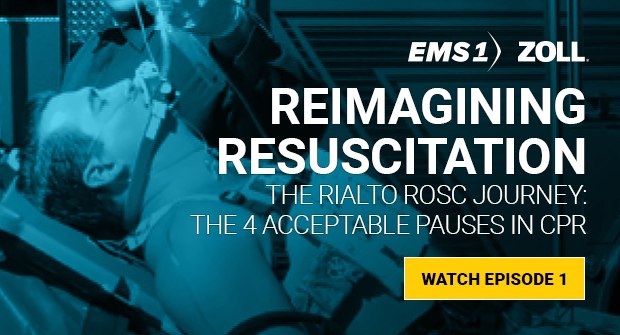 Check out the first episode of "Reimagining Resuscitation", a special video/podcast series from EMS1 and ZOLL. "The Rialto ROSC journey: The 4 acceptable pauses in CPR" breaks down the 7 steps in the ACR toolkit that is reshaping how we approach sudden cardiac arrest.

You'll hear firsthand how the Rialto Fire Department and Lawrence-Douglas County Fire and Medical dramatically improved their ROSC rates by implementing a coordinated set of advanced cardiac resuscitation techniques. And Joe Holley, MD, FACEP, FAEMS, medical director for the State of Tennessee Department of Emergency Medical Services, and the Memphis and Shelby County Fire Departments, explains the science behind higher chest compression fraction association with higher survival.

Watch episode 1 now, and get notifications about future episodes as they're released every two weeks.