FDNY probationary firefighter dies after medical episode at training academy
The death of Vincent Malveaux, who also served the department as an EMT, is under investigation
Duty Death: Vincent Malveaux - [Brooklyn, New York]
End of Service: 12/03/2021
---
By Leila Merrill
NEW YORK — Probationary Firefighter Vincent Malveaux died Friday at a local hospital after suffering a medical episode during a functional skills training exercise Thursday at the FDNY Training Academy on Randall's Island, the FDNY announced.
"From his work as an EMT, to his new path as a Probationary Firefighter, Vincent Malveaux found meaning and purpose in serving others. There is no higher calling than that. We are devastated by his loss, and our entire city grieves together with his family, friends, and colleagues," said Mayor Bill de Blasio.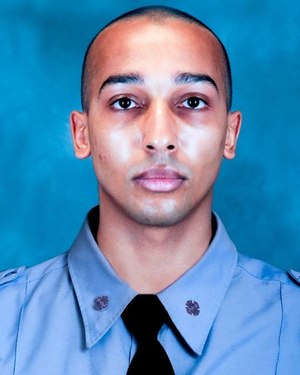 "It's a very sad day for the fire department as we mourn, along with his mom and dad, the loss of this man who just turned 31 years old this past November and was only at the very, very start of his career as a firefighter," Commissioner Daniel Nigro said Friday morning, CBS New York reported.
The exact cause of Malveaux's death is under investigation.