What's your department's suicide prevention plan?
Here are five ways EMS is leading the way and doing more to prevent death by suicide
---
The public safety sector – including fire service, law enforcement, EMS and corrections – has made significant gains in raising awareness around suicide among first responders. But did you know that sometimes the very messages used to promote awareness can cause harm and undermine suicide prevention efforts?
Fortunately, there is a safe way to talk about suicide. Learn to convey messages of hope and resiliency and promote positive, help-seeking behaviors in a free on-demand webinar, "Words Matter: How to safely communicate about suicide," available here.
Researchers found that only "22% of employers currently have or plan to implement programs to address opioid use and suicide prevention in 2019" in a nationwide survey. The findings of 2019 Emerging Trends in Health Care Survey: Mental Health from Willis Towers Watson are especially disappointing as death rates from alcohol, drugs and suicide are the highest reported since 1999.
"The nation's workforces are not immune from the critical mental and behavioral health issues sadly affecting millions of Americans, yet many employers are slow to put programs into place," said Dr. Jeff Levin-Scherz. "Employers have a significant opportunity to do more to address the stigma tied to mental illness and help employees get the care they need."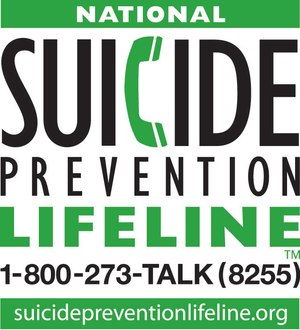 I don't know the percentage of EMS employers who have programs in place to address opioid use and suicide prevention, but I believe EMS is further ahead than most occupations. Here's why.
1. Grassroots advocacy organizations advocate for EMS providers
The Code Green Campaign, as well as Reviving Responders and the Firefighter Behavioral Health Alliance have maintained a persistent and dedicated effort through social media campaigns, conference presentations and digital media content to raise awareness of traumatic stress, mental stress and suicide prevention.
The discussion about suicide in fire and EMS is happening in ambulances, stations, training rooms, Facebook groups, blogs posts and podcasts. Captain Dena Ali discussed firefighter PTSD and the suicide crisis on an episode of the Code 3 Podcast. During National Suicide Prevention Week Chris Cebollero and Kelly Grayson, co-hosts of the Inside EMS podcast, discussed the importance of partners being aware of suicide warning signs. We are in this together and we need to talk about suicide with those we work most closely. 
2. Research on first responder suicide, mental health and traumatic stress is ongoing
EMS professionals, some in pursuit of an advanced degree and others to complete an ambulance service manager project, research suicide to better understand it's prevalence. Reviving Responders (read the original paper) began as an ASM Project.
A University of Arizona study found a higher rate of death by suicide among EMTs vs. the general public over a seven-year period. A University of Phoenix survey looked at first responders' beliefs about the importance of mental health and the perceived repercussions for seeking help.
The "Emerging Research on Depression, PTSD and Suicide" presentation at the 2019 Pinnacle EMS leadership conference is sure to be well-attended.
3. Employers are taking action to prevent suicide
Motivated by advocacy, research and compassion, many EMS employers are implementing or improving programs to prevent suicide. Employee assistance programs, especially when EAP staff are trained to understand EMS, and peer support teams are increasingly implemented and relied on. EMS employers are also taking serious demands to improve overall health and wellness, help providers manage fatigue and mitigate traumatic stress regularly rather than letting stress accumulate.
4. National organizations are developing resources for providers and employers
The CrewCare app provides mental health insights to users aimed at increasing resilience. NAEMT published a "Guide to Building an Effective EMS Wellness and Resilience Program" in early 2019. The First Responder Center for Excellence, an affiliate of the National Fallen Firefighters Foundation, supports research and education to reduce first responder occupational illnesses, injuries and deaths.
5. State law mandates workers' comp coverage for mental health services and PTSD
Several states have put into law requirements to make mental health services available to first responders. In early January, Massachusetts Gov. Charlie Baker signed Senate Bill 2633, which requires departments to have crisis intervention services to prevent PTSD in first responders who are dealing with psychological trauma. On Jan. 2, a Minnesota law stated that any first responder diagnosed with PTSD is eligible for worker's compensation. Similar legislation has passed in Florida and Idaho.
The Helping Emergency Responders Overcome Act of 2019, introduced to the 116th Congress on March 8, 2019, proposes a national data system to collect and study "the suicide incidence among public safety officers." The HERO Act of 2019 also proposes peer-support behavioral health and wellness programs within fire departments and emergency medical service agencies. 
What are the components of your department's suicide prevention program? Share your practices, resources and ideas with other EMS leaders or by emailing editor@ems1.com.