Tenn. paramedic trains with CrossFit after suffering stroke
Ericka Long, 29, suffered a stroke after contracting meningitis from a patient
---
By EMS1 Staff
HAMILTON COUNTY, Tenn. — After suffering a stroke, Paramedic Ericka Long, 29, is using CrossFit to get back into shape and back to her job.
In February, Long was pulling a 48-hour shift with Hamilton County EMS when she began to feel sick, Fox17 Nashville reported. A visit to the doctor revealed she had contracted meningitis from a patient. A few days later, she suffered a stroke that left her unable to walk, sit or talk. Her memory was also affected.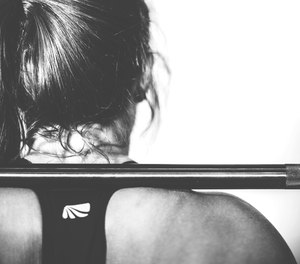 Instead of giving up, she went back to CrossFit and her workout routine that she had used to keep in shape before the stroke.
"My goal was to walk 25 steps without my walker," Long said. "And when I did, everyone was ecstatic."
Long hopes to return to work in September and officials at Hamilton County EMS say they are anxious to have her back.