Research team seeks data on EMS nicotine, tobacco use
EMS providers are asked to answer an anonymous survey to explore the need for nicotine cessation programs for providers
---
By Matthew Craft and Kellie Petersen
LITTLE ROCK, Ark. — There is a great deal of data available that shows the negative effects tobacco has on our health. Tobacco and nicotine use is one of the leading known causes of cancer, heart disease, stroke, COPD, etc., yet many organizations do not have policies against its use, and it is rarely discussed as part of an employee's health. Many studies have evaluated tobacco use in manufacturing, law enforcement, and other industries. But there has yet to be a strong study on tobacco use in EMS.
A group of researchers hopes to change this with an Ambulance Service Management group project through education with Fitch & Associates. The project aims to evaluate the prevalence of tobacco use in EMS and how frequently organizations are helping their providers to stop using tobacco products.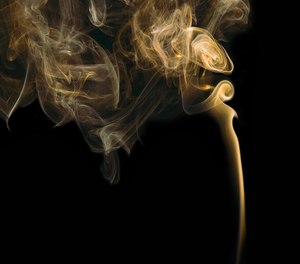 "Historically, we have seen many EMS services provide special areas for their people to smoke, so long as it's away from patients, however, this is not good enough," the researchers said in a statement. "As an industry, we should be striving for better support to our staff and setting a better example for our patients. It's time we take a real stand against this habit ... and awareness is a start to that action."
The group includes:
Matthew Craft MSHA, LP Shift Chief, University Medical Center EMS, Lubbock, Texas
Matthew Behl, Solutions & Reporting Manager, Priority Ambulance West Region
David A. Adams, Paramedic, MHA director, EMS, Riley County, Kansas
Kellie Petersen, Revenue Cycle Manager, CACO, CAC, Salt Lake City, Utah
Clayton Young III, LT/FTO, MCCP Assistant Supervisor, Kanawha County, West Virginia
Drew Bernard, Operations Manager, Emergency Ambulance Service, Brea, California
The group hopes to publish their research to raise awareness of these issues on a national scale, to spur EMS organizations to provide tobacco and nicotine cessation programs to their staff. 
Participate today by clicking here to take the survey. It will only take 1-2 minutes to complete, and respondents will remain completely anonymous.