Ga. paramedic to open wrestling academy
Jeff Tucker wants to share his love of wrestling and provide a family-friendly version of wrestling to his community
---
By EMS1 Staff 
LAGRANGE, Ga. —  A LaGrange full-time paramedic and a part-time wrestling coach is opening a wrestling academy to give his community a way to enjoy wrestling and create a family-friendly hobby.
Jeff Tucker, a full-time paramedic in the city of LaGrange, wanted to share his love of wrestling with his community and provide a family-friendly atmosphere to enjoy wrestling, Valley Times reported.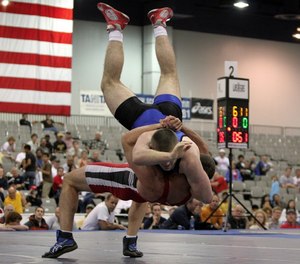 "I want to give folks a family-friendly version of wrestling," Tucker said. "We're a Christian-based organization, and we just want folks to have a good time and try something new."
Tucker will have two separate academies. One will be for junior wrestlers between ages 10 and 17. The other will be for those at least 18 years old. Wednesday is designated for shows to give students a chance to showcase their talents.