Charges dismissed against EMT who treated girl at underage drinking party
The EMT stayed to help the girl after she fell down the stairs while many others at the party fled as police arrived
---
By Laura French
DARIEN, Conn. — Charges against an 18-year-old EMT who was arrested after treating an injured girl at a party have been dismissed.   
Police arrested Darien EMS-Post 53 EMT Nicholas Branca after responding to a call on Feb. 15 about a girl who had fallen down the stairs and hit her head at a party, according to The Darien Times. Police determined there was underage drinking at the party and arrested a nanny who was in the home for providing alcohol to minors.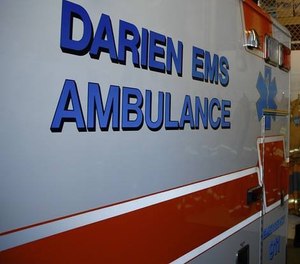 Branca was also arrested for reckless endangerment because he had moved the girl from where she had originally fell.
Attorney Mark Sherman, who represented Branca, said the decision to dismiss the charges was vindicating for his client.
"He's grateful to the court and State's Attorney for their compassion, discretion and commending Nicholas for thinking of the victim before himself, unlike the other kids who scattered when police arrived," Sherman told The Darien Times. "He showed integrity and character that night."