LiquidSpring at EMS Today 2017
---
SALT LAKE CITY — LiquidSpring™ LLC is exhibiting at EMS Today, the JEMS Conference & Exposition in Booth #1519 from February 23 - 25. Held at the Calvin L. Rampton Salt Palace Convention Center in Salt Lake City, UT, EMS Today is the fastest growing EMS event in the United States, providing information and experience for EMS personnel through sessions and workshops.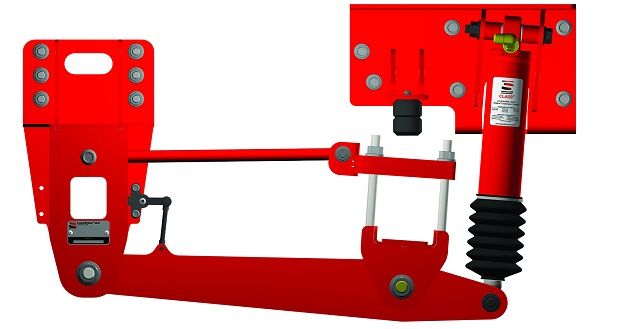 LiquidSpring will be discussing its CLASS® suspension systems for emergency vehicles, which provide a smoother and safer ride for patients with quality, comfort and stability. Suspension systems are available for Chevrolet/GMC, Ford, RAM, International and Freightliner model of EMS vehicles.
LiquidSpring LLC offers CLASS® products for several light and medium duty truck applications such as ambulances, shuttle buses, and motorhomes. The products have demonstrated significant ride and handling performance improvements over conventional steel and air spring suspension systems. Other products are available for Class 3-7 trucks. LiquidSpring provides sales, application guidance, manufacturing, distribution and service of CLASS® suspensions.
For more information contact LiquidSpring™ LLC, 4899 E 400 S, Lafayette, IN 47905. Phone: 765-474-7816; Fax: 765-474-7826. Website: www.liquidspring.com.
About LiquidSpring
LiquidSpring LLC manufactures CLASS® suspension systems for ambulances, shuttle buses, RVs, and military vehicles. Unlike current steel and air spring suspension systems, CLASS® is the only suspension system that can automatically and instantaneously change the spring stiffness and damping at each wheel over a very broad range with minimal power consumption while the vehicle is being driven. In other words, you get a smoother ride, safer handling, and lower maintenance costs.