Telehealth startup receives $3.5M investment to expand services for 911 callers, responders
MD Ally allows first responders to conserve resources by triaging non-emergency patients to virtual care
---
By Laura French
NEW YORK — A telehealth startup company that aims to enable first responders to quickly connect non-emergency patients with virtual health, mental health and social services has announced a $3.5 million seed round to expand the scope of its 911 services. 
MD Ally allows dispatchers, EMS providers, law enforcement officers and other public safety personnel to smoothly transition 911 callers from an emergency response to a virtual care setting, through technology that integrates with existing 911 workflows, according to a press release. The latest seed round, led by General Catalyst with participation from Seae Ventures, brings MD Ally's total funding to $4.5 million.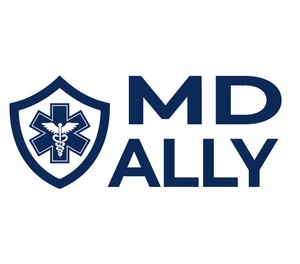 "The latest funding will further enable us to realize our vision of a virtual response system that helps reduce ambulance wait times, decrease crowding in emergency rooms and ensures equitable healthcare outcomes for all," said MD Ally CEO Shanel Fields, in a statement. "We look forward to partnering with and supporting the vision of forward-thinking Public Safety leaders looking to drive innovation across 9-1-1." 
MD Ally aims to put telehealth "at the fingertips of 9-1-1 personnel" to connect non-emergency patients to medical professionals without expending emergency resources, according to the release. By allowing first responders to triage patients to virtual care, the company hopes to expand telehealth access to patients who need it while saving first responder agencies time and money, according to the company. 
"The world has changed a lot, and the ability to provide care remotely means a lot for overhead costs, which is going to be somewhere around $1,000 per run," Butler County EMS Chief Frank Williams said in a statement. "The safety net that was built into MD Ally's process and automatic resources available within eight minutes ... I mean that's unheard of in most systems to be able to do that. The savings are important, but that [safety net] directly equates to safer best practices. MD Ally did a great job of communicating with the crews and helping to support a culture change." 
Request product info from top EMS Telehealth companies
Thank You!