PRESS RELEASE
Industry Veteran Brent Thor Named Business Development Director for MedaPoint
---
- Holds unique combination of front line EMS Management, Technology experience -

AUSTIN, Texas – MedaPoint, Inc., an innovative EMS technology company, announced today the hiring of noted industry veteran Brent Thor as its Business Development Director.

He holds more than two decades of both direct, front line EMS management, as well as technology experience.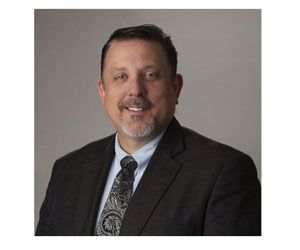 "Brent brings terrific insight into the needs of EMS companies, particularly in the areas of how technology can play a role in reducing billing reimbursement times and increasing productivity" said Eric Becker, President at MedaPoint. "Our EMS agency clients will benefit greatly from his perspective, and we're excited to have him aboard!"

Prior to joining MedaPoint, Thor served as a Sales Manager and Director of Strategic Accounts with ZOLL Data Management, a division of ZOLL Medical Corporation and Asahi Kasei Group company, that develops and markets software solutions for the EMS and fire industries. He was named Rookie of the Year for the company in 2010 and Top Sales Performance for 2010 and 2011. Thor also served as a paramedic and fire chief for several Arizona-based fire and EMS departments.

"MedaPoint is poised to be known as the uncontested leader in EMS technology solutions, and it's for this reason that I am excited to be joining the company," said Thor. "The organization's 100 percent, fully hosted, cloud-based solutions empower EMS providers to reach the next level of business performance and patient care. I'm excited to do my part in generating more awareness for the company's offerings."

About MedaPoint
Founded in 2009 and based in Austin, Texas, MedaPoint is revolutionizing emergency medical services by delivering efficient, state-of-the-art, cloud-based, billing, ePCR and dispatch solutions which are both affordable and accessible. Built upon groundbreaking technology and dynamic vision, MedaPoint's applications currently support more than 1,500 private and municipal emergency medical service providers throughout the United States, including one of the nation's leading private ambulance services, which conducts more than 1.5 million transports annually. For more information, visit medapoint.com.