Life-Assist announces the opening of its new distribution center in Lenexa, Kansas
---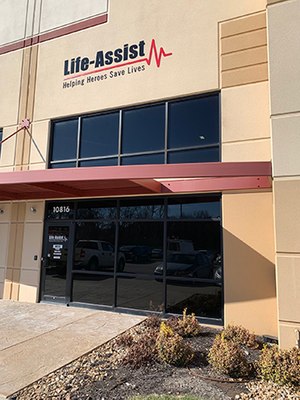 Rancho Cordova, Calif. – Life-Assist, one of the nation's leading distributors of EMS product supplies, is excited to announce the opening of its new distribution center in Lenexa, Kansas.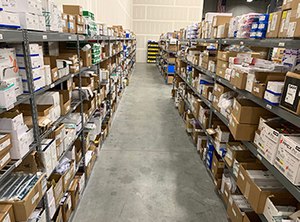 "Life-Assist is thrilled to formally open the doors to our newest distribution center," said Ramona Davis-Frenn, Life-Assist's President and Chief Executive Officer. "This new distribution center allows us to better serve our existing customers with faster, more efficient deliveries, while also allowing us to expand our services to new and potential customers."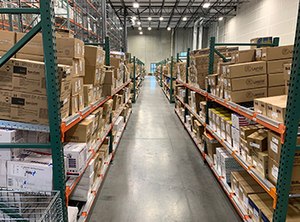 The distribution center demonstrates Life-Assist's ongoing commitment to providing the best customer service in the industry. With expansive storage capacity, the centrally located facility stocks thousands of products and utilizes a state-of-the-art warehouse management system, ensuring optimum inventory levels and faster picking times for highly efficient service. Life-Assist can now deliver products across the entire continental United States in 2 to 3 days, allowing customers to close orders quickly and dedicate more time on other important tasks.
"Many first responders in the Central and Eastern time zones now have a new choice for their EMS supplies and equipment. Life-Assist's reputation for superior customer service is now accompanied by quicker delivery service," said Bryan Holliday, Vice-President of Sales & Marketing. "We invite them to experience the Life-Assist difference".
About Life-Assit
Life-Assist is a family company with a family history.The story begins in the mid 1970s when Stan and Judy Davis packed up their U-Haul truck and moved their four children from Texas back to California to be close to family. Stan's father and grandfather were both medical doctors who emphasized the value in serving others. Life-Assist was built on those principles. As a former Hewlett-Packard employee, Stan was involved in the very beginnings of EMS and as a world traveler, he saw firsthand the need for highly trained, well equipped emergency medical and rescue personnel. Bringing his knowledge and experience to bear, in 1977 Stan and his wife Judy started Life-Assist. Stan's experience, and a degree in business, was a good fit. From the very beginning Stan ran the business with one very basic tenet – that no matter what, the customer comes first. We continue to develop the business with Stan's core principals as our foundation - friendly, helpful customer service, a knowledgeable and responsive sales staff, competitive pricing and timely delivery.

Request more info from Life-Assist Inc.
Thank You!