20 awesome EMS saves in 2022
The year was full of disaster responses but also brought impressive extrications, off-duty saves, helpful Boy Scouts and a rampaging camel
---
This year was full of disaster responses. Crews responded to hurricanes and floods. Boy Scouts treated train crash victims. We saw dramatic stories of lost people being found and of entrapment responses.
And don't forget about the off-duty saves, which were as impressive as ever.
Here are 20 of our favorite saves of the year.
HIGH-PROFILE RESCUES
With natural disasters, a bridge collapse and a train crash came paramedics, EMTs, USAR teams and even some Boy Scouts.
A total of 10 people were injured in the January crash and Pittsburgh Fire Chief Darryl Jones said three were transported to a hospital. One paramedic went to the scene after he heard the news on the radio. Jon Atkinson drove into the ravine in his truck and loaded a severely injured woman into the truck bed.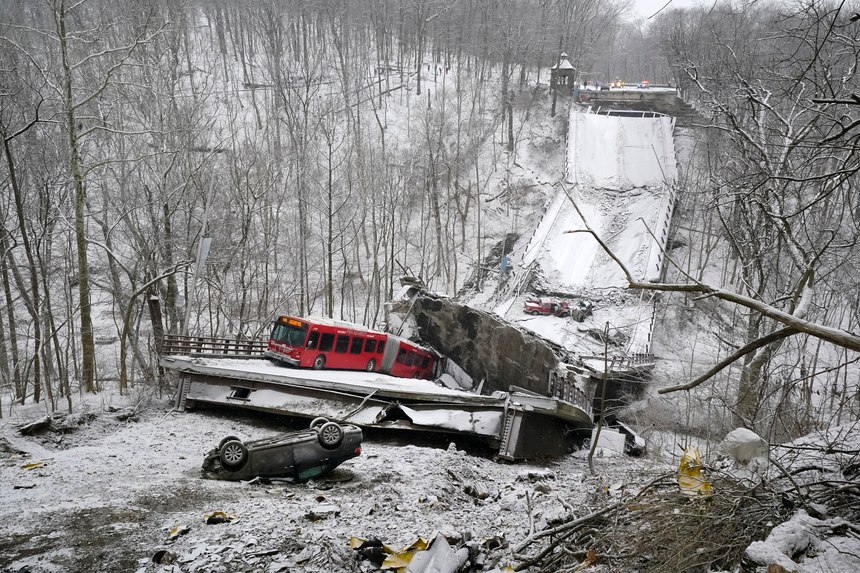 Dozens of people died in the Kentucky floods this summer. The Lexington Fire Department sent swift water crews and its mobile ambulance bus to rescue victims.
FEMA send USAR teams to aid people in the Dominican Republic and Puerto Rico after Hurricane Fiona made landfall in September. Firefighters, EMTs, and paramedics were there along with others with specialized skills.
"This Boy Scout group was fantastic," said Kansas City (Mo.) Battalion Chief Todd Covington. "They probably saved 20 or 30 people's lives."
LOST AND FOUND
Hikers and hunters from their teens through their 70s were lost, found and treated.
The two teenagers were rescued and treated for hypothermia after being stranded overnight in October.
Mercy Flights personnel transported Uintah Keever, 68, and Rick Keever, 72, to a hospital in October.
A game warden's K9 partner found a scent in November that turned out to be Joseph Nolin, who was hypothermic and dehydrated. EMS providers transported him by helicopter.
BABIES
Several babies were rescued in March – a number in Kyiv as the Russia-Ukraine War ramped up – and one in Louisiana.
The Florida-based rescue nonprofit Project DYNAMO successfully evacuated the American twin boys plus a British baby girl to Poland.
The child, who was roughly eight months old, "didn't even cry" during the rescue, Baton Rouge Emergency Medical Services spokesman Mike Chustz said.
ENTRAPMENTS & EXTRICATIONS
The following providers found themselves working to free people stuck underneath vehicles in a concrete mixing truck or at a mall.
As nearly 50 first responders participated in a day-long search for a missing man in July, Milford Firefighter/EMT Christ Alt said it seemed like the chance of stumbling upon something was slim to none. But the USAR team found the missing man's vehicle using a satellite service.
A man was trapped in an overturned tractor-trailer carrying raw chicken in March.
The Madison Fire Department's Heavy Urban Rescue Team assisted the DeForest Fire Department and Sun Prairie EMS in August.
Naples Fire-Rescue Department crewmembers had to dismantle the chair in order to free the patient in October.
ANIMAL ATTACKS
People should know by now not to approach bison or in general not to bother wild or venomous creatures. Apparently they do not.
The patient required 44 vials of anti-venom because of the bite from a Gaboon Viper, one of the deadliest snakes in the world. Thad Bowman, a paramedic with the Myrtle Beach Fire Department, got the antivenom to the patient. 
Members of the Lake County Rescue Squad and other agencies were trying to get the victims into an ambulance in March when the camel started attacking again.
OFF-DUTY SAVES
These EMTs and paramedics sprang into action when disasters struck during their days off.
A nursing student and an off-duty EMT provided medical aid to victims of the shooting at the Columbiana Centre.
The McLean Volunteer Fire Department's Timo Klotz helped free three people trapped under debris after an Uber driver crashed a car into building in August.
Pat Paisley, with the Kent Fire Department, was driving home in a snowstorm when he saw a car stuck on a double railroad crossing.
Justin Morrow was one day from returning to work full-time following an injury in July when he rushed to help a man and two children after a rollover crash.
In November, Elizabeth Sauls was spending a day off from Kirk's EMS with her mother and brother when all three jumped into action.
Vote for the best EMS save of the year here:

Request product info from top Rescue Gear and Tools companies
Thank You!