How to train for 3 common patient lifting scenarios
Prepare mentally and physically to avoid injury when lifting patients from awkward positions
---
Sponsored by Stryker
By Shawna Renga for EMS1 BrandFocus
Many EMS providers are injured each year while lifting and moving patients. All too often, EMS providers find themselves in complex lifting situations that prompt them to "muscle through" challenging lifts, placing themselves at risk for serious injury.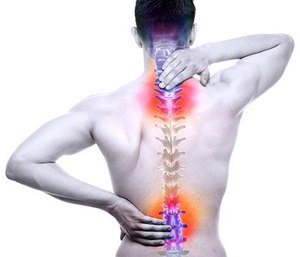 Changing the "muscle through it" mentality involves thinking strategically about common patient lifting scenarios and creating training practices that support safe and efficient lifting techniques.
Here are training and preparation strategies for three common patient lifting scenarios:
1. Up and over
One common lifting scenario requires lifting a patient up and over an obstacle. This is commonly encountered when a patient is found in a bathtub. This lifting scenario is challenging, as it involves a small space, slippery surfaces and awkward lifting mechanics.
In an up-and-over lifting scenario, not only must a provider lift a patient from the floor, they also must sidestep or pivot to get the patient (and themselves) over the obstacle. The opportunities for injury in this type of scenario are many.
The National Institute of Occupational Safety and Health uses a complex equation to determine how certain lifting situations will impact the spine [1]. According to the NIOSH equation, lifting just over 50lbs from floor level translates to a significant amount of strain and load onto the spinal column.
Training for this type of lift should incorporate strategies designed to mitigate injury. Encourage providers to become familiar with the equipment available, including items that may not spring readily to mind.
Tarps are commonly used for bariatric patient lifts – however, their use in awkward lifting scenarios can be very helpful also. Raising the lifting height by using straps or tarps can create a dramatically easier lifting scenario. Placing straps or a handled tarp under the patient prior to the lift allows the provider to raise the grip height to the level of the knee, which dramatically reduces the overall load on the spine. Using tarps or straps allows providers to maintain better body mechanics throughout the up-and-over lift.
Training using weighted mannequins or sandbags allows providers to strengthen those muscle groups involved in an up-and-over move, as well as to practice coordination between providers. Practicing strap configurations and tarp placement during training sessions can help providers move efficiently and quickly at the scene of an emergency, allowing for quick and safe patient moves.
2. Linear move
Another common scenario involves a linear move of a patient who is trapped in a narrow space, such as between the toilet and the wall. The hazard of this scenario involves a provider pulling the patient's weight from floor level. As with the up-and-over lift, these linear moves have the potential to place a significant load on the provider's spine.
Training for linear moves might involve providers problem-solving a variety of difficult scenarios utilizing the equipment available. Slide boards often used for gurney-to-bed transfers can be useful during linear moves in tight spaces, especially when the patient is on a carpeted or rough surface. Placing the slide board partially under the patient can reduce friction during the move, allowing the patient to be moved more easily from the tight space.
Providers should also be reminded that although a linear move may seem like a task that can be accomplished by one provider, help should be utilized whenever possible. Two providers pulling a patient from a space reduces the chance of injury, even when moving a lighter patient.
Providers can also physically train for linear moves by utilizing weighted sleds during workouts. Developing muscle memory during structured, planned workouts by pulling a weighted sled in coordinated, controlled movements will help providers maintain good body mechanics during an actual patient encounter.
3. Just beyond reach
A patient who is just beyond reach, such as a patient in the middle of a bed, can also prove challenging. Reaching for weight puts significant strain on the lower back and should be avoided when possible [2].
During training, encourage providers to use the scene to their advantage in these scenarios. For example, a bed sheet that the patient is already lying on can be used to bring the grip closer to the waist prior to moving the patient. Straps, tarps and slide boards can also be utilized in this scenario to create a safer, more ergonomically correct lift and move.
Ensuring that there are enough providers to assist with the lift is also an important consideration. Often, two providers position themselves on either side of the patient – however, this can still place a significant weight load on the spines of the providers. Adding in providers on either side, or at the head and foot, can lower the weight load on each individual person and thus increase the overall safety of the lift.
BONUS: Tips for getting patients out of tight spaces
When faced with a challenging move, providers are encouraged to remember the following tips:
Work smarter, not harder! Utilizing any and all equipment available to change the lift point to one that is at waist height allows you to perform the lift in an ergonomically sound position.
Plan, then do. Prior to any lift, talk through the lift step by step to ensure everyone is on the same page.
Break up difficult moves. Difficult lifts, especially those that require the provider to change position during the lift, can be broken into several smaller moves. Move the patient to the edge of the bed, then to the cot, etc.
Ask for help! Don't be afraid to ask for ideas and help from your teammates prior to a challenging move. Many hands make light work and can reduce the risk of injury significantly.
References
1. LU, M; et al. Efficacy of the Revised NIOSH Lifting Equation to Predict Risk of Low-Back Pain Associated With Manual Lifting: A One-Year Prospective Study. Human Factors. 56, 1, 73-85, Feb. 2014. ISSN: 00187208.
2. A structural equation modelling approach to predicting adoption of a patient-handling intervention developed for EMS providers. Ergonomics 2013 24;56(11):1698-707. Epub 2013 Sep 24. Monica R Weiler, Steven A Lavender, J Mac Crawford, Paul A Reichelt, Karen M Conrad, Michael W Browne.
About the author
Shawna Renga, AS, NREMT-P, currently works as an instructor for the United States Coast Guard Medical Support Services School in Petaluma, California, providing EMT training for helicopter rescue swimmers and Coast Guard corpsmen. She also works part-time for a private ambulance company and lives with her husband and two sons in Sausalito.

Request information from Stryker
Thank You!