3 ways to finance a power stretcher purchase
How can you afford the cost of such an upgrade? Check out these three ways to make your purchase happen
---
Each year, back injuries cost the economy nearly $50 billion in medical bills and lost revenue, and $20 billion of this cost is in injuries in the healthcare profession. Eliminate unnecessary lifting; that should be our goal moving toward 2020.
The most common association we have with lifting is with our cots, stretchers, gurneys, prams or whatever your locale calls it.
On nearly every call, we open the double doors of the ambulance, bring out the cot, bring it to Point A, return it to Point B, then load it back into the ambulance, and repeat the cycle again at the hospital. In fact, the wheels on our cots see miles of activity loaded on them each year, so why not focus our attention on advancements and new technologies?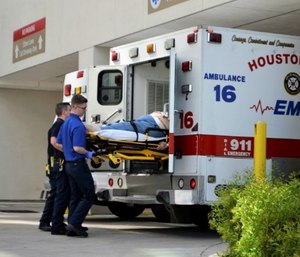 Keeping in mind our most-valuable resource – our people – why not put greater focus on keeping them healthy, active and capable even longer?
When many EMS directors think about purchasing a new cot, they primarily think about the price tag. It's true; the price of a new cot has grown in recent years. While the argument of preventing back injuries certainly holds its weight, it's still hard to justify such a lofty purchase to your board members, community tax payers or financial staff.
Instead of talking about the physical benefits of power cots, let's tackle the elephant in the room – the money.
How can you afford the cost of such an upgrade? Well, here's three ways to make your purchase happen.
1. EMS Partnerships
If your EMS agency is doing all of its purchasing on its own, then it's missing out on a number of great opportunities to partner with local agencies, group-buying entities and local community resources.
Turn to your neighbors to see who else is purchasing the same equipment and work with them to purchase five cots in total, rather than three on your own, as purchasing in larger quantities often results in decreased per unit costs. This is similar to utilizing a warehouse club like Costco, or the regional buying power that many EMS associations have. Don't go into this purchase alone; work with your neighbors to get the best bang for your buck.
At a community level, talk to local donors and large businesses, especially those that your agency provides a regular service to. Ask for their support and their funding in exchange for an incentive, such as advertising. Post on your social media page that the cot was "purchased with the generous support of XYZ Company," and allow them the publicity they deserve. Get your community members involved and, more importantly, invested.
2. EMS Grants
There are a number of opportunities available for you to seek funding through local, regional, state and national grants, especially if your agency is a nonprofit organization. Municipal agencies may also be included in these same opportunities, as well as additional state and national grants that are specific for offsetting taxpayer dollars.
From the for-profit standpoint, you're not entirely excluded from all grant funding opportunities; some tax-funded grants extend their arm to support private businesses that contract directly with municipalities to provide 911 response services.
3. Consider financing a power stretcher purchase
We should think of our cots like we do our ambulances – as a larger capital expense. After all, they're not disposable and they are required.
Budgeting over time, rather than in the immediate, will help lessen the blow when it comes time to writing that check. More importantly, it allows you to show your fiduciaries that this is an expense that is necessary within your organization. This is a durable good that will get frequent use, and you'll certainly get your money out of it.
When it comes time to make your big purchase, paying upfront with cash may not always be an option, so work with your vendor to find a financing option that best fits your budget. Just like purchasing a car, monthly payment options may be considered in order to spread out your payment over time, rather than all upfront.
At the end of the day, purchasing your new power cot requires an investment into researching which product best fits your organization; and the support from your crews, your leadership and your taxpayers. You're committing your agency to being safety-conscious and provider-minded.
You're a decision maker, and it's important to be aware of the tools that can help make the right decision.