3 ways to avoid injuries when lifting patients
Exercise, use powered patient transport equipment and keep moving to reduce the likelihood of on-the-job injury
---
Sponsored by Stryker
By Shawna Renga for EMS1 BrandFocus
Lifting and moving a patient is a dynamic task, and most provider injuries occur during lifts and moves. But by taking a few simple steps, EMS providers can reduce the chances of patient and caregiver injury during lifts.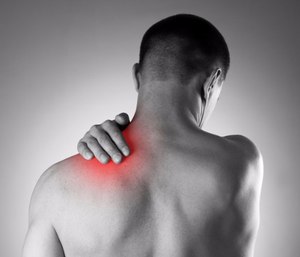 As Benjamin Franklin said, "By failing to prepare, you are preparing to fail," and a little preparation will help you reduce your chance of getting hurt on the job. Properly warming up at the start of your shift, using powered transport equipment and avoiding long periods of inactivity will help you prevent injury to your back, shoulders and knees when carrying out difficult patient lifts and moves.
1. Warm Up
EMS is a physically active, demanding career. Providers are required to perform physical tasks safely and effectively, often on short notice, at times going from a state of physical rest to a state of focused performance in a matter of minutes. This quick transition from rest to activity creates a situation in which the body is stressed and providers are more likely to get injured.
Much as athletes benefit from warm-up activities prior to physical exertion, EMS providers should consider warming up physically at the start of their shifts and after any long period of inactivity. Allow 20 minutes of warm-up time at the start of your shift to adequately prepare your body for the physical aspects of the job.
Simple cardiovascular exercises, static stretching and using a foam roller help the body get ready for exertion. This can prevent acute strains and sprains and minimize overuse injuries that commonly occur during patient lifts and moves.
Use a tennis ball or foam roller to help you stretch stiff muscles and work out knots. Try the "bird dog" stretch to stabilize your spine while engaging the muscles in your core and hips. Follow that with a set of kettle bell lifts or squats. Here are a few resources to help you get started:
2. Power Up
Possibly the simplest and most effective way to prevent patient and provider injuries during lifts is to use powered equipment that performs the lift with the push of a button. Powered lifting and loading equipment does the majority of the work, reducing or eliminating the repetitive physical exertion that is responsible for many provider injuries.
For example, Stryker's Power-PRO XT cot uses a battery-powered hydraulic system to raise and lower the cot, helping to reduce the exertion required from the provider. Stryker's Power-LOAD system supports the weight of the cot throughout the loading and unloading process.
A power loading system eliminates the need to steer and support the cot while moving in and out of the ambulance, thereby reducing the physical work of the provider and minimizing the risk of back, neck or shoulder injuries commonly caused by the cumulative spinal loading that occurs during traditional lifts.
One study found that moving from manual to powered stretchers could reduce the number of provider injuries by 78 percent. Such a system also increases patient safety, as continuous support of the cot minimizes patient drops and the cot wheels are lowered securely to the ground during unloading.
3. Get Up
The negative health consequences of physical inactivity are well recognized. Excessive sitting is linked to cardiovascular and metabolic diseases, as well as an increased risk for work-related injuries, even among adults who are physically active in other aspects of their lives [1].
For EMS providers, especially those without access to a station house, hours at a time may be spent sitting in the ambulance waiting for a call. The inactivity that comes with sitting for more than four hours a day places those providers at risk for negative health consequences. Standing for just 10-15 minutes each hour is associated with reduced mortality and promotes cardiovascular and metabolic health.
Make a concerted effort to stand up for 10-15 minutes every hour. This promotes overall health, reduces the likelihood of injury and helps keep your muscles warm, limber and ready to perform the physical exertion needed to lift and move a patient.
Up to 25 percent of EMS providers suffer a career-ending back injury within the first four years on the job. Even without a specific incident, the constant lifting, pushing and pulling of patients creates cumulative trauma on a provider's body. Take steps to build your strength and protect your back, knees and shoulders for a long and fulfilling career in EMS.
References
1. Chomistek A.K., Manson J.E., Stefanick M.L., (2013) Relationship of sedentary behavior and physical activity to incident cardiovascular disease: results from the Women's Health Initiative. J. Am. Coll. Cardiol. 61, 2346–2354
About the Author
Shawna Renga, AS, NREMT-P, currently works as an instructor for the United States Coast Guard Medical Support Services School in Petaluma, California, providing EMT training for helicopter rescue swimmers and Coast Guard corpsmen. She also works part-time for a private ambulance company and lives with her husband and two sons in Sausalito.

Request information from Stryker
Thank You!