$100K gift helps Oregon community buy two new ambulances
Partnership between St. Charles Health and Crook County Fire & Rescue continues to meet local need
---
By Jessie Forand
PRINEVILLE, Ore. — Crook County Fire and Rescue will be able to add two new ambulances after receiving a $100,000 donation from Oregon's St. Charles Health System. 
The agencies, long-time partners, said one of the ambulances is already in use and the other will arrive in September. They each have an about $250,000 price tag and will include features to help reduce EMTs' strain while they provide care – making patients and responders alike safer and more secure, according to News Channel 21.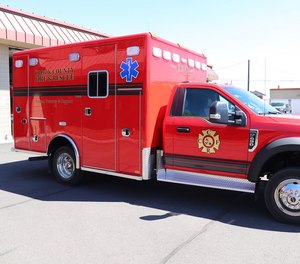 The new features include back-of-ambulance airbags, a restraint system that allows EMTs to move and provide care while staying secure and a mechanical cot-lifting apparatus. 
Crook County Fire and Rescue Paramedic and Battalion Chief Jeremiah Kenfield called the new loading equipment a "game-changer," saving responders' backs. 
Crook County's Chief Matt Smith said of the donation, "We don't have the ability to snap our fingers and build capacity any more than anybody else does. So, when unexpected money comes in, we can put it to use elsewhere in the district to increase the capacity of our services and try to keep up with the growth in our community."

Request product info from top EMS Patient Handling companies
Thank You!