Pulsara releases version 6.2, debuting 'Flexible Teams' feature
---
BOZEMAN, Mont. — Pulsara announced today the release of software version 6.2. The highlight of the release is the Flexible Teams feature, which allows hospital admins to create, assign and alert unlimited CUSTOM teams. In addition, users can now go on call for custom teams, with the option of being assigned for MULTIPLE hospitals at the same time. "This feature is a big step in our efforts to make Pulsara work for YOU and your unique system," said Erich Hannan, Chief Development Officer.
The company also put out a tutorial for adding the IR team within the platform:
Add the IR Team | A Quick Tutorial
STEP 1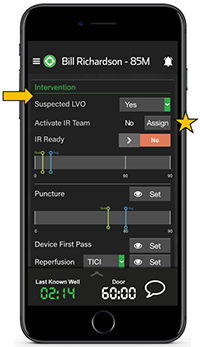 Add the IR Team
Once you have determined that it is an endovascular case, you will need to alert your IR Team
• Scroll to the Intervention card in Pulsara.

• Tap 'Assign' to add the IR team to the case.
STEP 2
Alert IR Team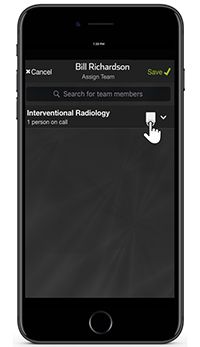 From the Assign Team Screen                                                                                                                               
• Tap the Check Box next to the 'Interventional Radiology' team

• Tap 'Save' to alert the IR Team of the new case.
Note: Now that teams are entirely flexible, any team can be marked as "Intervention." Admins can configure which team(s) perform Intervention, and prepare the endovascular suite/lab. A hospital might have multiple IR Teams.
Another feature of 6.2 is the added ability to edit stopped cases in mobile. Now users can add an image after the case has been stopped, add a message for the team, or edit patient contact details easily.
Pulsara now also shows 24 hour time for all time fields to improve consistency and simplicity.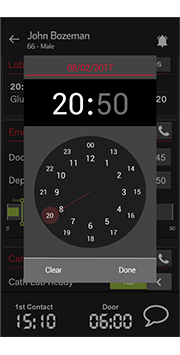 According to Pulsara, some users sent feedback that the "Yes/No" toggle for stroke contraindications was somewhat misleading. Now when mobile users need to specify contraindications, they simply tap the "Set" button to view the screen where contraindications are listed. They then select the appropriate items, and tap "save."

Finally, Pulsara now displays a Notes icon to indicate that there are Notes attached to Stroke evaluations.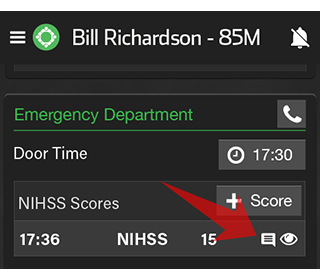 With regard to user feedback and continued demand for the platform in regions across the United States, James Woodson, Founder and CEO of Pulsara said "Our clients are the antidote to the communication crisis in emergency healthcare. THANK YOU for your commitment to ending this crisis and fighting for better outcomes for your patients."
See the full release notes here.
About Pulsara
Pulsara is a digital healthcare corporation that focuses on using mobile technology to enhance treatment time outcomes by improving communication and care coordination through the entire healthcare system. Pulsara's mobile application packages for stroke, STEMI, and general patients improve communications between the teams caring for those critical patients, leading to faster treatment. Every clinician – from paramedics to emergency department staff to neurology and cardiology teams – is on the same page with a simple tap. For more information, visit www.pulsara.com.

Request more info from Pulsara
Thank You!