Pulsara introduces App Version 6.1
---
BOZEMAN, Mont. — Pulsara has announced the launch of their newest app version 6.1, which includes many feature requests from current clients. The company detailed the new functionalities in their release notes, which included the following.
Highlights for Users:

- Manage On Call at Multiple Facilities for ALL Hospital Clinicians
- New Default Screen for All
- My Patients tab
- Passwords
- Hospital Room Added for All Patient Types and Methods of Arrival
- EMS Browser App Notification
Highlights for Admin Users:

- New Administrative Abilities
Manage On Call at Multiple Facilities for ALL Hospital Clinicians:

With 6.1, ALL hospital clinicians (not just physicians) can manage their On Call status at multiple facilities.
For example, a Cath Lab or IR tech can use a single account at multiple hospitals. A clinician can even be on call at multiple hospitals at the same time.
New Default Screen for All

Based on user feedback that the Pulsara summary screen unnecessarily introduced an extra step, the company automatically modified the default screen of the Pulsara app based on user type.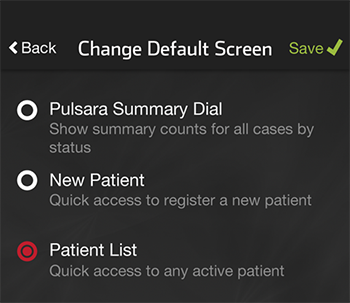 "EMS medics now see the New Patient screen by default. And since you are probably logging in to create a new patient, we just take you there! Simple," said Pulsara CMO Kris Kaull.
Users who do not prefer this change can revert back by navigating to Preferences > Change Default Screen.
My Patients Tab
Until now, only physicians saw a My Patients tab on the Patient List screen. In 6.1, everybody will see the My Patients tab, which identifies all of a user's assigned patients as well as those which the users have received alerts for. A Charge Nurse (or anyone responsible for inbound patients) can still see all active patients at their facility by tapping on the All tab.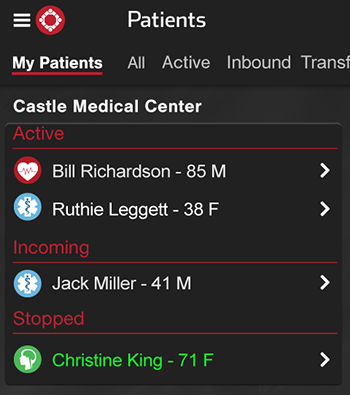 Passwords
In an effort to protect users and their PHI, Pulsara has updated their password policies based on industry best practices for security.
This includes a new streamlined Forgot Password flow. Users now have the ability to reset their passwords from the website by using the LOGIN button on pulsara.com (top right menu item). They simply enter their usernames to start the process and the site will guide users through the rest.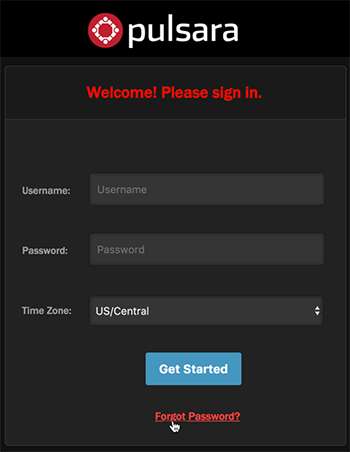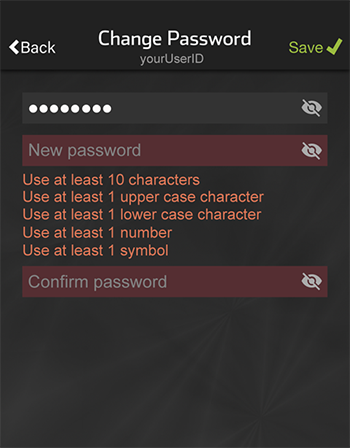 Inside App: Preferences > Change Password
Hospital Room Added for All Patient Types and Methods of Arrival
Room number is now on all Patient Cards. And, with 6.1, Pulsara sends a push alert to EMS when the Room is set or updated prior to ED Door arrival.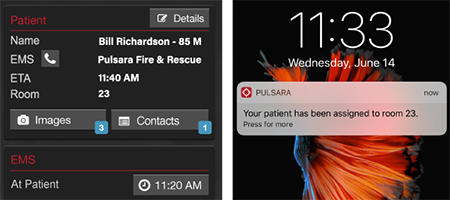 EMS Browser App Notification
EMS users now receive a notification when they create a case from a web browser and there's nobody on call at the destination hospital.

A Few Other Changes
- Users can now view activation time for EMS patients within the Mobile App.
- Pulsara has renamed the CPSSS to C-STAT.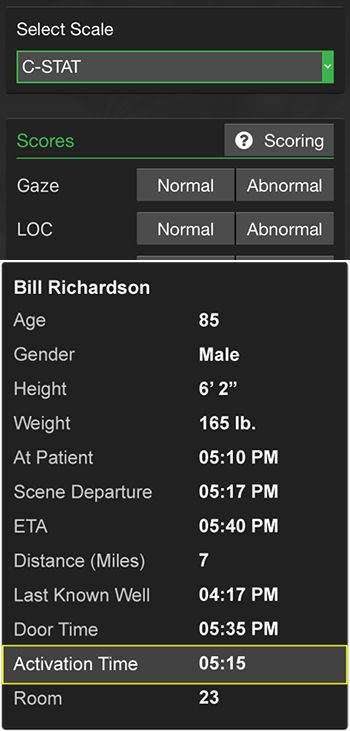 New Administrative Abilities
- Admins now have the ability to update Anticoagulants in the Manage Cases screen.
- Pulsara now allows an EMS admin to add an additional EMS admin. Similarly, 6.1 allows an HSA to approve users at a Hospital.
- Finally, 6.1 displays if an account is locked on the user dashboard.
Upgrade Considerations
Pulsara reminded users that an upgrade to the 6.1 mobile app version is required. Two weeks after releasing 6.1, users will be required to upgrade before they can login or PIN into the app again.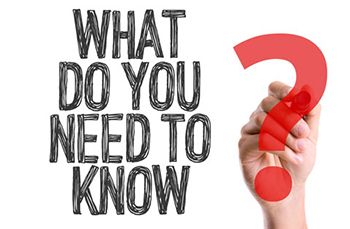 - As always, users' same login/password will continue to work.
For Android users, or those who have enabled iOS to automatically update apps, the Pulsara 6.1 versions will be automatically downloaded and upgraded on their phones or tablets.
Pulsara also reminds users that Apple recently stopped supporting iPhone software version, iOS 7, and the Android community stopped supporting security updates for Android OS versions earlier than 4.4.
Going forward, the company will no longer be pushing any security or feature updates to unsupported mobile versions. Upgrading users' operating systems will make it more secure and safe for everyday use and also make the device able to accept important future updates.
Finally, the company announced that since they created their Pulsara Facebook page, it has grown to nearly 40,000 Likes. They encouraged readers to follow them on Facebook, Twitter, and LinkedIn.
About Pulsara
Pulsara is a digital healthcare corporation that focuses on using mobile technology to enhance treatment time outcomes by improving communication and care coordination through the entire healthcare system. Pulsara's mobile application packages for stroke, STEMI, and general patients improve communications between the teams caring for those critical patients, leading to faster treatment. Every clinician – from paramedics to emergency department staff to neurology and cardiology teams – is on the same page with a simple tap. Pulsara's Prehospital Alerting Package allows medics to alert hospitals for any case type, and is offered at no cost to EMS. Pulsara is also offering the package to hospitals for free for the length of the contract, if they sign up by December 31, 2017. For more information, visit www.pulsara.com/ems.

Request more info from Pulsara
Thank You!