Top 9 products of 2013
From strapless cylinders and improved tourniquets to portable scanners and telemedicine systems, this year brought innovations big and small
---
This year brought some exciting new technologies to EMS. Some are simple; often the small things are the most appreciated. But a few are real game-changers, big ideas with a potential huge impact on EMS and health care in general. Here are some of my favorites.
The new Infrascanner Model 2000 was developed in cooperation with the U.S. Marines. It is a compact handheld device for detection of life-threatening bleeding in the skull called intracranial hematomas. It uses near-infrared (NIR) technology to screen patients for intracranial bleeding.
NIR light can penetrate tissue and bone several centimeters deep into the skull. The scanner detects differences in light absorption and displays the information on an easy-to-read visual display.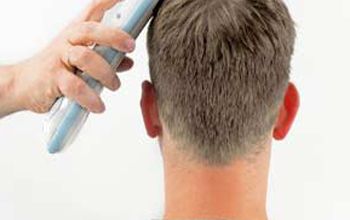 Medics die of head injuries in the back of an ambulance in MVAs. That is when a sudden impact becomes deadly, throwing EMS providers into cabinets and bulkheads.
The new B2 Paramedic Helmet, introduced this year, is available in multiple shell sizes for a low profile. (Full disclosure: This is a project I've been involved with for years.) The low profile is important to prevent bumping into the ceiling all the time, especially when working in confined spaces. Each size comes with different thickness head pads for a near custom fit.
It has a 3mm double curved polycarbonate visor with a nose cutout. The visor can be worn over regular prescription glasses and is compatible with respiratory protection. It rides close to the shell when raised, without being in the head strike zone. The quick-release padded chinstrap and suspension system permits use of communication equipment. It is the only EMS helmet built to a motor vehicle safety standard.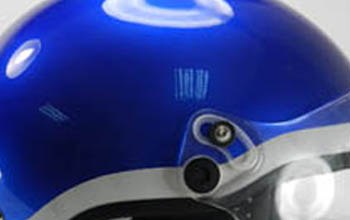 The ClearCollar offers some new unique features for EMS. The first and most obvious is that you can see through it. Looking through an anterior hole is not the same thing as looking through the collar. The adjustable ClearCollar offers constant observation of the neck. Particularly when airway compromise is present, the ClearCollar will afford a whole new level of direct observation.
Even better, the latest version now has two separate anterior locking mechanisms. This offers three big advantages, with the first being that it is very secure. Second, you don't have to settle for a narrow range of specific locking detents. With most cervical collars, you have a limited choice of potential size adjustments. With the ClearCollar the size range is virtually infinite. 
Last, you can more easily fit it to the patient's position of comfort. One of the oldest splinting principles is immobilizing a patient in position found. If a patient is holding his or her own neck at an angle, being able to affix it that way is a huge advantage. With the new dual locks, you can even lock the front in a twisted position. Normally, this is only possible with a two-piece collar.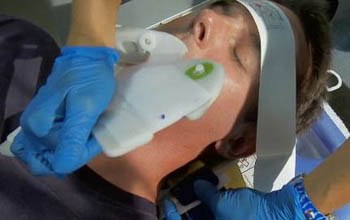 CPAP has been shown to definitively manage serious respiratory emergencies such as congestive heart failure, chronic obstructive pulmonary disease and asthma. Pulmodyne introduced a new model of disposable CPAP called the O2Max Trio
This is a completely original design. Other disposable devices use the Bernoulli principle to generate the pressure necessary to maintain open airways. The O2Max Trio uses the oxygen tank pressure to function please.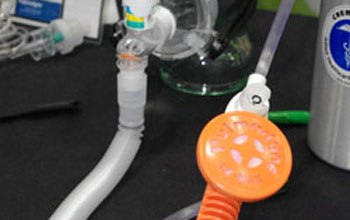 The ZICO QR-D-2 from Ziamatic Corporation is a snap-in oxygen bottle bracket that solves a big storage problem for EMS. It quickly secures your portable oxygen cylinder. They have models for both vertical and horizontal storage.
Most existing cylinder holders reply on thumbscrews or a fabric strap to keep your portable bottle in place. They take two hands, are slow, rattle and frankly scare me. The three most dangerous things in the back of an ambulance in an accident are the defibrillator, portable cylinders, and suction unit. In an accident they all become deadly flying missiles. 
We have long needed better ways to securely store small oxygen cylinders in a moving vehicle. I see the ZICO QR-D-2 as an elegant and practical solution. For a simple bottle holder it has some really advanced features. These design elements indicate that a lot of work went into the engineering.
To secure your cylinder you just set the tank base inside and then push back until it snaps in. The ZICO bracket has a positive spring-loaded latch. You can do it one-handed and when it locks it, it locks in with real authority. It is an important part of any comprehensive effort to build a safer ambulance.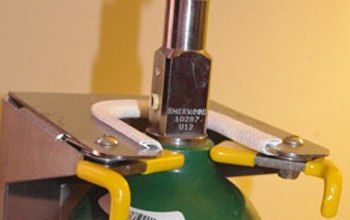 2013 was a big year for the tourniquet. The Ratcheting Medical Tourniquet (RMT) is an evolved medical tourniquet that uses an innovative buckle system and a well thought-out design. It is the most advanced and rugged tourniquet I've seen.
Many lessons have been learned from being at war the past 10-plus years, particularly when it comes to how to better manage trauma. One of these lessons is that tourniquets save lives and don't often cause further disability. Many on the battlefield have been saved by the early application of a tourniquet.
Until now, most have been versions of the ancient windlass-style tourniquet. These have not changed much since I learned how to use a kerchief and a stick in the Boy Scouts. The RMT operates in a totally different way. It uses a custom made buckle and ladder strap with "teeth" to apply dynamic pressure around the entire limb.
The SAM Junctional Tourniquet or SJT does things no other tourniquet can; it occludes the femoral artery in the inguinal area at the junction of the torso and legs. When blast injuries take off legs like in the Boston bombing and every day in combat zones, it can easily be fatal. It is frequently difficult, if not impossible, to stop the bleeding in time. Sometimes there is just not enough leg left to get a tourniquet around.
The SAM Junctional Tourniquet puts pressure on the arteries feeding the legs with a sophisticated mechanism of action that is easy to use and fast to deploy. You can put it on in under 25 seconds with a little practice.
It also functions as a pelvic splint. It is not unusual for a bomb blast to also fracture the pelvis when it takes off a leg. Since the new SJT is based on the SAM Pelvic Splint, it will be instantly familiar to anyone already using these splints. It is always nice when an EMS product can be effectively used for more than one thing.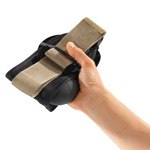 LifeBot 5 is a completely portable version telemedicine solution. All the components are integrated into a compact 15-pound package that costs under $20K. Unlike previous systems, the LifeBot 5 is modular in construction so it can be readily adapted to new technologies and be easily upgraded.
Most often the weakest link in the chain is the ability of a pre-hospital vehicle to maintain reliable wireless data connectivity, The LifeBot 5 operates on multiple cellular providers, such as Sprint, Verizon and AT&T, but it also integrates 3G, 4G, Wi-Fi, WiMAX, LTE, satellite, and military data radio. It automatically manages connectivity and bandwidth in totally transparent fashion. The system analyzes what works and uses it automatically.
Patient data with the LifeBot 5 is securely transmitted using AES encryption. Secure text messaging may also be used to send highly specific or sensitive information "silently." It offers not only direct transmission of voice and video but complete patient physiologic data, including ECG, 12-lead STEMI, blood gases, ultrasound, e-PCR, EHR, blood pressure, and a lot more.
One system does it all, without the need to cobble together separate products. You can make any ambulance a telemedicine ambulance with one portable device instantly. This can not only provide higher levels of care, but also save money, substantially lower the chance of errors, and save lives.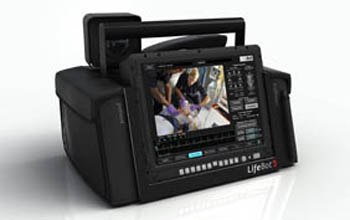 The new Leatherman Raptor is a pure EMS tool. It benefits from an enormous amount of design input from working EMS professionals. It probably helped that most EMS providers already own some kind of Leatherman.
The Raptor includes six different functions in a compact folding tool. It measures 5 inches folded and weighs less than six ounces. It combines 420HC stainless steel shears with a strap cutter, ring cutter, oxygen wrench, ruler and glass breaker. It also features an easily replaced pocket clip and rugged injection molded holster.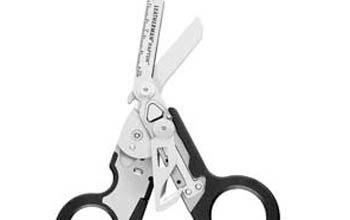 9.ThoraQuick Chest Decompression Device
The ThoraQuick Chest Decompression Device is for now only sold in Europe, but I expect to see it in the U.S. market very soon. Dr. Ian McNeil, a past chairman of the British Association for Immediate Care, invented it.
ThoraQuik has a large-bore 10cm needle to both improve success reaching the pleural space and minimizing the risk of catheter occlusion once it is reached. The internal diameter of the catheter is over 3mm.
ThoraQuick has an integrated one-way air valve already attached. It also has an innovative plastic hub that protects the catheter and helps to quickly secure it with integrated peel and stick adhesive. It also features a non-traumatic internal tip similar in function to the Turkel Needle. It appears to integrate all the best features of many earlier products in one slick kit.
This was a great year for innovation. These are just a handful of the best new EMS products for 2013. I'm confident many will wind up on your ambulance someday very soon.