PRESS RELEASE
BriteView® color-code disposable LED laryngoscope blades
---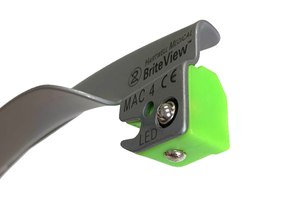 Designed by EMS professionals with real-life street experience. The affordable, always reliable BriteView® Disposable Laryngoscope blade provides a no flex blade, a bright LED light, and is color-coded for instant size recognition, saving valuable time on-scene. Stainless steel construction means you do not have to compromise strength and reliability for the maintenance-free benefits of a single patient use LED laryngoscope blade.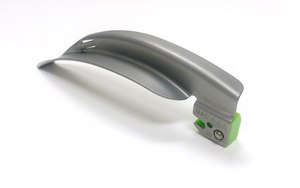 The unique color-coded ball-bearing heel makes it a snap to select the correct size blade for the job at hand. The blade sizes are also etched on the side of the blade in a large format for easy selection when placed on an instrument tray. Includes innovative package graphics that are large and clear for easy identification in an emergency airway bag, under low-light condition, or restocking your vehicle's inventory. The BriteView® blade will not flex or break off at the handle and provides a bright, reliable LED light source.
Features and Benefits
•           Stainless Steel From Tip To Heel Prevents Flexing Or Breaking Under Stress
•           Color-Coded For Instant Size Recognition
•           Single Patient Use Prevents Cross-Contamination
•           Eliminates Cleaning Costs
•           Super Bright LED Light For Maximum Visibility
•           Compact Tear-Pack Is Easy To Open With Gloves On
•           Fits All Standard Handles
•           Available In Mac and Miller Styles
•           Saves Valuable Time On-Scene and Critical Budget Dollars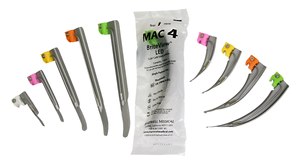 Available individually or in boxes of ten. For ordering and pricing details, please contact your local dealer representative. Learn more at www.HartwellMedical.com
Request more info from Hartwell Medical, LLC
Thank You!