Why auscultation matters in EMS
In the prehospital setting, we haven't traditionally been able to see inside of our patients to tell what's going on, but we've always been able to hear, and that skillset remains invaluable for the EMS professional
---
Sponsored by Eko Health
By Tim Nowak for EMS1 BrandFocus
Clear as mud.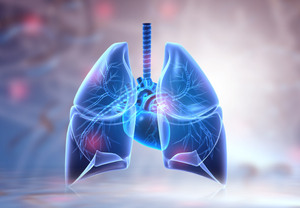 That's what many students hear when they first insert their stethoscope earpieces into their ears and give their first dyspnea patient the instructions "take a deep breath."
"What does this sound like?" their clinical preceptor inquires.
"Ugh ... wheezing?" the student replies, questioningly.
"No, that's rales."
Yes, the student had listened to some snippets of lung sounds via YouTube links during their prior week's lecture, but nothing that had quite sounded like this.
Luckily, the clinical preceptor was able to record this patient's breathing with their Eko digital stethoscope adapter. Now, the entire class can hear exactly what this student was hearing (likely for the first time) and learn what an atypical lung sound really sounds like, straight from the patient.
From here, new students can learn what real atypical lung sounds are like, discuss treatment options based on patient presentations and even share their hearing experiences with others in the clinical setting – as well as how their patients were treated based on those sounds.
Therefore, auscultation matters – because we can do something about it!
Crackles equates to CPAP (and I would strongly argue CPAP before a nebulizer). Wheezing equates to a nebulizer, or maybe just straight to CPAP. Anything "weird" associated with physical signs of respiratory distress also likely equates to CPAP (or positive pressure ventilations). Regardless, clarity from auscultation leads to confident action (or inaction).
We aren't able to see inside of our patients unless you've got a handheld ultrasound device or you count a capnograph (not just an EtCO2 number) as "seeing" inside of your patient. We are, however, able to hear inside of them. That's the benefit of auscultation, and the results are immediate.
What's tricky in this equation, however, is the art of interpretation. When you interpret a capnograph or an ECG rhythm, you've got something tangible in front of you. When you interpret a lung sound, you're often relying only on one set of ears to make the differential diagnosis and then determine your treatment. Yes, you can have your partner take a second listen, and I encourage that.
What's missing here, compared to the printout with capnographs, is the auditory proof – the actual lung sounds. After all, the sounds may change in transit before you arrive at the emergency department.
SHARING SOUNDS
The past practice of lung sound auscultation is isolated, while its future is integrated.
Using digital stethoscopes – or stethoscopes with integrated digital technology – opens the door of possibilities for you to share sounds. We talk about how "a picture tells a thousand words" ... well, a recording lets you listen to a thousand sounds.
Bluetooth sharing allows you to save recordings right to your agency's tablets, laptops or other mobile devices. From there, you can upload the very sounds that you hear right into your patient's care report or into your prehospital notification platform for direct access by the receiving facility. This is the future (and even current) practice of auscultation.
PROVIDING CLARITY
It's not all about louder sounds. Digital stethoscopes also cancel out background noise and use high-quality recording technology to provide crisp lung sounds. This means better information to base your treatment or quality assurance review upon.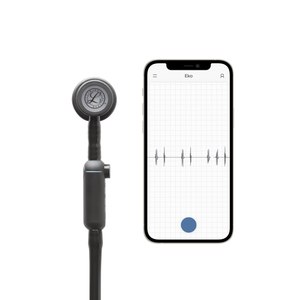 Not every wheeze is asthma, and not all that's abnormal wheezes. Having before-and-after audible proof is just as valid as the capnograph or ECG rhythm strip printout. These recordings can be uploaded right into your report for future review. Having that before-and-after proof that what you did (correctly) made a difference is a best-practice example of quality assurance.
THE FUTURE IS NOW
Digital stethoscopes aren't necessarily anything new in EMS, but their improvements certainly make original models obsolete. But you don't have to ditch your already seasoned stethoscope to take advantage of this technology. You can just add the Eko CORE Digital Attachment to your stethoscope's tubing and reconnect your current bell/diaphragm or tunable diaphragm endpiece. Download the product app and pair your device, you're all set.
The future is now when it comes to the advancements in auscultation, and these advancements are allowing EMS providers and other medical personnel to hear with undeniable proof what's going on with your patient.
Visit Eko Health for more information.
Read Next: Why the traditional stethoscope is no longer sufficient in EMS
Request information from Eko
Thank You!