Life-Assist will showcase innovative solutions at NW Fire & Rescue Expo
---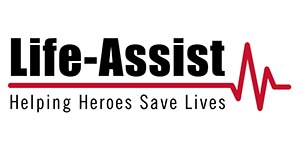 RANCHO CORDOVA, Calif. – Life-Assist, one of the nation's leading distributors of EMS products supplies, is proud to sponsor NW Fire & Rescue Expo in Portland, Oregon, May 16-17, 2019, where they will share the latest solutions and technologies for handling emergency situations quickly and successfully
Attendees who visit Life-Assist at booth #44 will learn about state-of-the-art products that help save lives and enter to win a drawing for an EMS bag. Demonstrations will be held on the award-winning H*Vent Chest seal and the other latest solutions from H&H. In addition, visitors can receive information on Philips' Lumify, the first truly integrated tele-ultrasound device, and the imminent Tempus Pro, a ground-breaking concept in vital signs monitoring that is small enough to hold in one hand and rugged enough to deploy in any situation. 
Bryan Holliday, Vice President of Sales and Marketing elaborates on NW Fire & Rescue, "this show gives Life-Assist the opportunity to highlight our mission to always put our customers first. We look forward to meeting the men and women that serve their communities at NW Fire Rescue."

Request more info from Life-Assist Inc.
Thank You!