PRESS RELEASE
Water Street and company founder complete sale of Sarnova
---
Sponsored by Bound Tree Medical
CHICAGO — Water Street Healthcare Partners, a strategic investor focused exclusively on the health care industry, and Sarnova founder, Matthew D. Walter, announced today that they have completed the sale of Sarnova, the nation's premier national distributor of health care products to the acute care and emergency medical services (EMS) markets, to Patricia Industries. Both Water Street and Mr. Walter will remain minority investors in the company.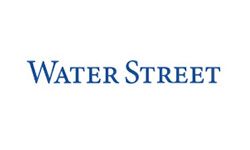 Water Street partnered with Mr. Walter in 2008 to merge two leading specialty distributors – Bound Tree Medical and Tri-anim Health Services – to create Sarnova. Over the next 10 years, Water Street facilitated eight strategic acquisitions to expand Sarnova's suite of medical products and services. It invested in the company's infrastructure, enhanced its technology and extended its national footprint. Today, Sarnova is the leading provider of products and services that address the full continuum of care from pre-hospital through acute care.
Over the course of Sarnova's 10-year partnership with Water Street, the company doubled its customer base to serve more than 30,000 of the nation's hospitals, surgical centers and EMS providers. It grew its revenues more than 50 percent and nearly doubled its employees to more than 600 people.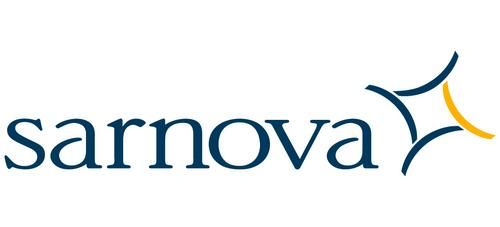 "Our relationship with Water Street and Matt Walter has been outstanding, building Sarnova into a market leader in the EMS and acute care markets," said Jeff Prestel, CEO, Sarnova. "We view the acquisition by Patricia Industries as a catalyst for Sarnova's next leap in becoming the very best company in specialty medical sales and distribution and are excited that Water Street and Matt will continue to be part of supporting our growth."
Chris Sweeney, partner, Water Street, added, "It has been an honor to work with Sarnova's team over the past ten years. The company has grown on all fronts – and most importantly in the quality and depth of products and services it offers customers. We are pleased to have found a strong home for Sarnova in Patricia Industries."
Patricia Industries, which is part of the Swedish Industrial Holding company Investor AB, will be the majority owner of Sarnova.
About Sarnova
Sarnova is the leading national specialty distributor of healthcare products in the emergency medical services (EMS) and acure care markets. The company is comprised of four major business units: Bound Tree Medical, Cardio Partners, Emergency Medical Products and Tri-anim Health Services. For more information, visit www.sarnova.com.
About Water Street
Water Street is a strategic investor focused exclusively on health care. The firm has a strong record of building market-leading companies across key growth sectors in health care. It has worked with some of the world's leading health care companies on its investments including Johnson & Johnson, Medtronic, Smith & Nephew and Walgreen Co. Water Street's team is comprised of industry executives and investment professionals with decades of experience investing in and operating global health care businesses. The firm is headquartered in Chicago. For more information about Water Street, visit waterstreet.com.

Request more info from Bound Tree Medical
Thank You!